"Great Summer read"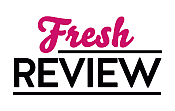 Reviewed by Sharon Salituro
Posted June 29, 2014

Poppy's family thought she was crazy when all she wanted to do was fix up the old family resort. Poppy's family has always said that the resort was cursed. Poppy never believed that and was on a mission to restore it. The more she tried to fix it up the more problems popped up. Poppy also has a son Mason out of wedlock. Mason's father wanted nothing more to do with her once he knew she was going to have a baby.
Ryan was a teenage idol, now an adult with a lot of baggage. Ryan has given up acting and is now working behind the scene. Except in March. Why you might ask? Ryan had a small fling with an actress, out of that affair came his son. When his son was four, he passed away in the month of March. Since than, Ryan can't deal with the month of March.
Ryan needs a place where he can wait out March, and comes across Poppy's resort. Poppy is not ready for a guest, but Ryan offers her a great deal of money to rent one of the cabins for a whole month. Both of them are keeping secrets, Ryan his past and Poppy the fact that she has a child.
The sparks begin to fly when the two of them are trapped in Ryan's cabin after a storm blows though and Poppy's roof caves in. Both are trying to ignore their feelings for each other. Ryan Takes Poppy' breathe away. Somehow the news gets a tip that Ryan is hiding away and now are stalking him. They take off to Ryan's house to try and escape the media.
In the mean time Mason's father, reads the news and because he is in the need of money feels that he can get easy money from Poppy. Poppy is trying very hard to keep this info away from Ryan. Ryan finds out and does his best to help Poppy. Ryan is trying very hard not to get involved in Mason's life. It is just too hard, because he is about the same age as Ryan's son when he died.
Christie Ridgway writes a great story line. You get everything you need for a great summer reading. Christie combines romance along with a little suspense. There are several smaller story lines in the book, which I feel will probably be in one of her next stories.
SUMMARY
From USA TODAY bestselling author Christie Ridgway comes a sparkling new series set in the California mountains, where Hollywood glamour meets rustic charm, and the sparks fly among the unlikeliest of couples…
Poppy Walker has a plan to restore the family resort, and she's sticking to it. So when a good-looking guy with plenty of cash rents one of her half-repaired vacation cabins, she figures he's just what the handyman ordered. But when a storm blows through, it takes down some trees, her roof and then…her self-control. Even though she's been burned before by a wealthy passer-through, she can't stay away from the brooding but gorgeous stranger in the bungalow next door.
Former teen idol turned Hollywood exec Ryan Hamilton wants a private place in which to endure his very personal heartbreak. Finally, at this rustic mountain cabin, he has all the seclusion one man could want—until sparks begin to fly with his sexy, formerly chilly landlady. By the time the weather dies down, they're both hot, bothered and certain they're still wrong for each other. But there's no telling how they'll face the new storm brewing on the horizon….
---
What do you think about this review?
Comments
No comments posted.

Registered users may leave comments.
Log in or register now!