"Will the Dragon Win or Will the Man?"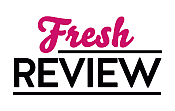 Reviewed by Annetta Sweetko
Posted June 23, 2014

Dragos, Pia, and Liam (aka Peanut) plan to move out of the city and are in the middle of renovations. Not one to supervise only, Dragos must be in the middle of the work. An explosion traps him and when he emerges ... he is no longer Dragos, the man she loves but a dragon with no memory of his human life. It is up to PIA TO SAVE THE DAY.
After the accident and after Dragos actually turns on her, Pia must take control. She also knows that going to this dragon she will have to take a chance. He doesn't remember her, their love, or their son. Can she heal him? Is it possible to get her Dragos back?
PIA SAVES THE DAY gives fans of the Elder Races by Thea Harrison a taste of our favorite family. I love the strength that Pia must show to regain her mate and the life they have shared. Reading the struggle that Dragos goes through as bits and pieces of his memory come back had me wondering what it would feel like to have no memory of your life. It is a really intriguing storyline.
My complaint with this book is it is a really short story. Anyone who is not a follower of Ms. Harrison's Elder Races series might not want to start with this one, but go back to "Dragon Bound" where this couple begins.
SUMMARY
In the latest story of the Elder Races, two mates face their deadliest challenge yet—each other…
Pia and Dragos's magical young son Liam (the Peanut), is growing at an unprecedented rate, and if that isn't enough, he is also exhibiting new, and unpredictable, magical gifts. To protect him, the concerned parents decide to move to upstate New York.
Both Dragos and Pia relish the idea of leaving behind the city. They finally have the space to indulge their Wyr side, and Liam can grow in safety. It's a breath of fresh air—literally—but their idyllic situation is shattered when Dragos is injured in a freak accident.
Stripped of his memory and bereft of Pia's taming influence, there's nothing holding back Dragos's darkest side. And in order to restore her family and save her mate, Pia must confront the most powerful menace in Elder Races history.
---
What do you think about this review?
Comments
No comments posted.

Registered users may leave comments.
Log in or register now!