"Scorching hot romances make this anthology a delicious treat!"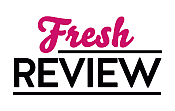 Reviewed by Miranda Owen
Posted June 22, 2014

OBSESSED BY HIM is an anthology of collected novellas by Red Garnier. The stories are extremely erotic tales of billionaires -- all friends -- and the women they fall in love with. Each story is extremely sexual and the love affairs are all very passionate. I like that the stories are not just about the sex. I don't normally look for romances with a "billionaire" theme, but the likable characters and compelling stories are part of what set the billionaires in OBSESSED BY HIM apart from all the rest. I think true love and a sense of destiny are at the heart of each of these stories. Each story is also focused on each couple and both parties are equally obsessed with each other. I love the intensity and passion represented in every story in OBSESSED BY HIM.
I like the continuity that these stories have. They all take place around the same time and they involve a circle of friends. There are many aspects of the novellas in this anthology that make them all a delicious treat, but my favorite might be "Kept by Him". There is something so captivating about two people coming together when you know that they should have had their happily ever after years ago, but something went wrong and they never got the chance -- until now. The sexual tension and anticipation is just as fabulous as the actual love scenes between Daniel and Monica. I think Red Garnier does a really great job in this story of creating two complex characters without having the drama in their past suffocating the romance.
"Claimed by Him" and "Bound by Him" both evoke a feeling of sexy possessiveness without any creepiness or demeaning the characters in any way. Graves and Chloe's story in "Claimed by Him" has a lot of sweet, tender moments thrown into the scorching sexiness. I definitely fell for Graves and could absolutely see why Chloe did as well.
Being able to see both Whitney and Andrew's POV make "Bound by Him" a lot easier to understand the characters and the circumstances they currently find themselves in. The added suspense thrown into their story adds an extra element of excitement without overpowering the love story.
I wasn't sure I would enjoy "Taken by Him" because it's about modern day rake Luke Preston. My worry was that I would find him too obnoxious for my tastes. Happily, I did not find that to be the case. Luke's story is about the transformative power of love. He is completely knocked for a loop when, out of his normal environment, he stumbles upon Peyton Lane. I like how off kilter Luke is when he realizes how strongly he feels for Peyton.
OBSESSED BY HIM is a collection of fun, smoking hot romances with characters you care about. I cheered for every couple as I read their stories. I look forward to reading more stories with the kind of heat and chemistry between characters that Red Garnier can deliver.
SUMMARY
Five billionaires. Five friends. Five stories about the men who are driven by dark desires and powerful love. They know what they want, including the incredible women who surrender to a passion so consuming that they will never be the same.
Claimed By Him
Graves Buchanan has always been secretly obsessed with his best friend's innocent sister, Chloe Lexington. What he doesn't know is that for her twenty-fifth birthday, all she wants is him.
Taken By Him
After an assassination attempt on his life, playboy Luke Preston thinks a trip to Cancun will get him out of harm's way. But when he meets the beautiful Peyton Lane, he is in real danger of letting passion consume them both.
Bound By Him
Andrew Fairchild has loved Whitney Donahue his whole life, but after tragedy strikes, she vows never to give him her heart again. But never is not a word in Andrew's vocabulary. And he will fight for her with all his heart—at all costs.
Kept By Him
Daniel Lexington has always kept his dark fantasies tightly under wraps, including those he has about Monica Davenport, one of his only true friends. But when Monica makes the ultimate erotic suggestion, Daniel can't resist—even if it means his own complete surrender.
Bared By Him
Cade West hasn't lusted for a woman this badly since his wife died. Ivy Summers knows a man this tortured should send her running, but when all that stands between them is an ilicit game of strip poker, there's no turning back for either of them.
---
What do you think about this review?
Comments
No comments posted.

Registered users may leave comments.
Log in or register now!