"With a Mother Like That, Who Needs Enemies"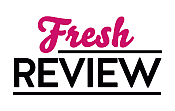 Reviewed by Monique Daoust
Posted June 21, 2014

Rosalie Hughes, has spent the last ten years at the Harwich School for Young Ladies. Rosalie was sent there by her mother and then quickly forgotten, while her mother gallivanted around the Continent with younger men.
The school's headmistress has no choice to return Rosalie to her stepbrother, Declan, the Duke of Banbury, since Rosalie's mother seems to have disappeared from the face of the earth.
Rosalie has fond memories of her Declan, being 5 years apart in age, they were good friends, but it was a long time ago, and when she is dumped in his lap, he is none too happy; he dislikes Melisande, Rosalie's mother, intensely.
The Duke is a rather dissolute personage, but still he has some sense of propriety and even though he despises Rosalie's mother, he will see that his stepsister is provided a large dowry and he will make sure that by the end of her first Season, she is married off to just about anyone to get her off his hands.
Rosalie will be living with her stepbrother, since she has nowhere else to go, Declan asks his aunt and his cousin Aurelia to come live with him during the Season, and luckily, Aurelia and Rosalie quickly become fast friends. In fact, Rosalie realises she has been pining for Declan all these years, but he's changed; he seems to deeply resent her now, and she doesn't know why.
As the title suggests, A GOOD DEBUTANTE'S GUIDE TO RUIN, Rosalie is to make her debut, rather reluctantly. So the Season starts, and when a certain Lord Strickland, 20 years her senior, and a rather revolting chap at that, asks Declan for Rosalie's hand in marriage, her stepbrother agrees without a second thought, without asking her opinion. She is aghast; she will not marry without having been properly kissed by a gentleman of her choice at least once. Her cousin Aurelia suggests they should go incognito to a club where no respectable gentlewoman should be seen: Sodom.
Rosalie knows that's a place of sin where Declan goes and secretly she hopes he will be the one to give her that first kiss she so desperately craves. In truth, Declan has feelings for Rosalie, but he cannot face them, since she is her mother's daughter; or is she?
A GOOD DEBUTANTE'S GUIDE TO RUIN is the first in a new series by the wildly talented Sophie Jordan, and this story has quite a few unusual twists and turns, the likes of which are not often seen in historical romances. Ms. Jordan has written yet another wonderful romance, a perfect summer read.
SUMMARY
The last woman on earth he would ever touch . . .
Declan, the Duke of Banbury, has no interest in ushering Rosalie Hughes, his stepsister, into society. Dumped on him with nowhere else to go, he's determined to rid himself of the headstrong debutante by bestowing on her an obscenely large dowry . . . making her the most sought-after heiress of the Season.
. . . is about to become the only one he wants
But Rosalie isn't about to go along with Declan's plans. Surrounded by fortune hunters, how is she supposed to find a man who truly wants her? Taking control of her fate, Rosalie dons a disguise and sneaks into Sodom, a private club host to all manner of illicit activity'ÄĒand frequented by her infuriatingly handsome stepbrother.
In a shadowed alcove, Declan can't resist the masked temptress who sets his blood afire . . . any more than Rosalie can deny her longing for a man who will send her into ruin.
---
What do you think about this review?
Comments
No comments posted.

Registered users may leave comments.
Log in or register now!