"Hot and Steamy, Austin Treffen Could Be the Man Any Woman Would Fall in Love with."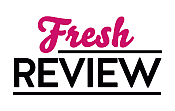 Reviewed by Teresa Cross
Posted June 19, 2014

Romance Contemporary | Romance | Romance Erotica Sensual
In the novel AVENGE ME written by Maisey Yates, two very different people from different walks of life want revenge against the same man: Jason Treffen. Jason is a rich attorney who uses women as escorts or prostitutes, in exchange he'll pay their debts. These are usually women who work for his firm. The two people are his son Austin and the other is Kat, a girl with addict parents. Both have only one thing that's brought them to this same point. Kat's sister, Sarah is that reason. Sarah was a friend of Austin's in school and worked for his dad. However, the work she had to do was not on the job description, and she jumped to her death ten years ago because she couldn't take anymore.
Kat and Austin hold Jason responsible. They both have a plan. Neither knows the other exists until faith brings them together. They meet, and then their lives are never the same again. With Kat, Austin feels power over her, and it makes him wonder if he is just like his dad. This makes him struggle with who he is and what he wants in life. That is other than making sure his dad pays for the death of a friend. Kat loves the way Austin makes her feel, how dominant he is in bed. Since that first time he looked at her, she knew she wanted him, and then they find out that they have more in common then they thought.
AVENGE ME by Maisey Yates is a steamy novel that left me wanting more. With this being the second in the Fifth Avenue series, you will want to read Take Me in order to get several sides of the story. I think that once you read AVENGE ME by Maisey Yates you will be hooked on the others.
SUMMARY
TEN YEARS AGO ONE DEVASTATING NIGHT CHANGED EVERYTHING FOR AUSTIN, HUNTER AND ALEX. NOW THEY MUST EACH PLAY THEIR PART IN THE REVENGE AGAINST THE ONE MAN WHO RUINED IT ALL.
Austin Treffen was born into a world of privilege, but behind its gilded doors lies a corruption so sordid New York's elite would never believe it—especially as his infamous philanthropic father is at its core! With everything he believed in shattered, how can Austin take down his father—risking his family name and those he loves— without any proof?
Until one earth-shattering night with Katy Michaels unlocks not only their deepest, most passionate desires but also the key to bringing Jason Treffen's reign to an end. But with an intense sexual attraction that combines a heady mix of exquisite pleasure and sublime pain, will they satiate their thirst for revenge and each other…or lose themselves forever in the darkness?
Excerpt
Ten years ago, one devastating night changed everything for Austin, Hunter and Alex. Now they must each play their part in the revenge against the one man who ruined it all. Read Maisey Yates's dazzling debut of the Fifth Avenue trilogy: AVENGE ME * * * KATY let out a long breath and started walking back down the empty corridor, back to the party.

Back toward Jason Treffen.

Talking to him had just about made her lose her mind. It had taken everything in her not to grab his glass from his hand and pour it over his head. Then break the glass on his face. She considered the man as good as her sister's murderer, so she was short on charitable feelings where he was concerned. The door to the ballroom opened, and she froze.

Oh. Her breath left her in a rush, a current of electricity washing over her skin.

It was him.

The man whose eyes were like an endless black hole, drawing her in, a force she couldn't deny or control. When he had looked at her, she'd felt as if she were grounded to the spot. She'd felt like he had looked and seen her.

Seen everything. More than that, she'd looked back and she'd seen him.

Had seen a grief in him. An anger.

It had been, in some ways, like looking into a mirror.

"It's you," he said, his voice deep, smooth. Like really good chocolate. "I was hoping to run into you."

"Wh-why were you hoping to run into me?" she asked.

"Because you're the most beautiful woman here. Why wouldn't I want to see you?"

"You're a flirt."

"That's the thing, I'm not really." He put his hands in his pockets, a wicked half smile curling that sinful mouth.

"I have to get back."

She started to walk past him and he took her arm, stopped her progress. She looked up and met cold, dark eyes.

"To who?" he asked, his voice gentle, an opposing force to the hold he had on her.

There was something about that grip. Commanding. It spoke to every secret fantasy that lived in the dark shadows inside her. The parts of herself that had looked at every man she'd even tried to date and found them lacking.

But not him. He wouldn't be lacking. Something shivered inside her, a whisper.

He would know what you wanted.

* * *

The first step to revenge in the Fifth Avenue trilogy.

Austin has the plan... June 2014 Copyright © 2014 by Harlequin Books S.A.
---
What do you think about this review?
Comments
No comments posted.

Registered users may leave comments.
Log in or register now!