"It wasn't planned this way but he couldn't be happier."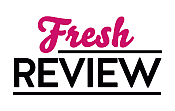 Reviewed by Annetta Sweetko
Posted May 20, 2014

Hayes Cardwell arrives in Big Sky, Montana, with plans to talk his brother out of opening a restaurant and getting married, not play hero. But that very night he does just that and finds himself in the middle of a RESCUE AT CARDWELL RANCH.
McKenzie Sheldon is drawn to Hayes Cardwell ... once she realizes he was her rescuer not her attacker. This strong woman is not about to stop living her life even with the madman still out there. Hayes is drawn to this woman and more to the life in Montana than he ever dreamed. Is there really something there between them? The Cardwell men haven't had a lot of luck with love but seeing his brother happy about getting married, Hayes wonders if happily ever after is really possible? Can he keep her safe to even find out what there is between them?
RESCUE AT CARDWELL RANCH is a suspenseful romance that will leave you wanting more. Author B.J. Daniels puts a lot of feelings, drama and hope in every chapter and has readers waiting anxiously for the next book. Hayes Cardwell is an upstanding man, who arrives in Montana worried about his brother's whirlwind romance only to be caught up in one of his own. Love had not been so kind to this set of Cardwell's so he came up to check things out and put the veto to the barbecue restaurant idea his brother had, but meeting the real estate agent was Hayes total undoing. Though he tried to remain anonymous he sensed her unease so he had to come out with who he really was and thus the romance begins. I liked McKenzie, she is strong and able and does what she has to do despite her real fears. This is a great book and I can't wait to see what else Ms. Daniels has planned for the cousins.
The book I read was a two-in-one book with "Wanted Woman", (a reprint from 2010). In this book Maggie Randolph is running for her life, she has found that she was adopted but that it was possible the adoption was a cover-up for a kidnapping. She goes to the Timber Falls to search for the truth and literally falls in the arms of deputy sheriff Jesse Tanner. With his help, though she is reluctant to trust anyone from the area, she finds the truth of her past, finds family, is saved from jail time for a crime she didn't commit ... and oh yes ... finds a love she didn't expect.
This is also a book I had not read so it was a nice bonus to me. The winding road to the truth will keep you on the edge of your seat. I found I wasn't sure I wanted her to be part of the particular family it turned out she was but it worked out for her and Jesse so it was all good in the end. This too was an enjoyable read by Ms. Daniels and one I recommend to others who love a mystery, tough women and even tougher men.
SUMMARY
The highly anticipated continuation of the Cardwell Ranch Collection read by more than 2 MILLION!
Saving her once was risky. Rescuing her again may be fatal.
When Hayes Cardwell arrived in Big Sky, Montana, for his brother's wedding, the Texas P.I. didn't expect to play hero. But ever since he saved her from a brutal abductor, he can't get McKenzie Sheldon out of his mind and heart. As passion blindsides him, Hayes vows to protect the beautiful business owner from once again becoming the target of a killer intent on finishing the job.
McKenzie was drawn to Hayes from the moment she awoke and saw the tall, dark cowboy who'd rushed to her rescue like some Western fantasy. With his lean, sexy looks and fierce protective instincts, the gun-shy bachelor is already lassoing her heart. But can he protect her from a danger that's much closer than they think…a killer hiding in plain sight who's about to spring a final trap?
---
What do you think about this review?
Comments
No comments posted.

Registered users may leave comments.
Log in or register now!