"Do you remember what it felt like to truly fall in love?"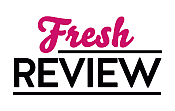 Reviewed by L Walker
Posted May 9, 2014

Lady Tara Davidson has always wished to marry for love and pines for a man that truly appreciates her mind and not just her beauty. While fate might have spared her from one arranged marriage, it does not seem that she will be able to avoid being trapped into marrying the Laird of the Black Campbells. In order to keep her family from financial ruin, she agrees to marry Breccan Campbell but makes sure it is on her terms and has no issue with spelling them out to him. She challenges her new husband at every opportunity but soon realizes that there is so much more to life and love than she originally imagined.
The pressure is on for Breccan Campbell to provide an heir to the clan. Dubbed the "Beast of Aberfeldy," he knows that taking the head strong beauty for his bride will certainly improve his odds of the clan's reputation...and maybe just change how others view him. Quite smitten with Tara since the first time he saw her, Breccan simply cannot pass up the tempting opportunity Tara's father's gambling has placed at his feet. He knows that Tara is headstrong and when he catches her trying to flee prior to the ceremony he knows she will test his patience to the limit. His obsession with her compels him to not call off the wedding but Tara's actions repeatedly challenge his well laid out plans. She stubbornly agrees to give him a few heirs before retreating to a lifestyle she finds more fitting to her station; leaving Breccan no choice but to try to truly win her heart before she leaves with him with a broken one.
THE BRIDE SAYS MAYBE will find a special place in the hearts of many readers and I look definitely be reading the other installments in The Brides of Wishmore Series. This installment is book two in the series, holds it's own as a stand alone read but the story does tie in closely to the first book, The Bride Says No. Cathy Maxwell spins a tale of love, set beautifully in Scotland, and delivers a couple that you can root for as they deal with their own insecurities and opinions of those around them. The secondary characters are a joy and infuse a lot of humorous moments in the book. Breccan is certainly a keeper and this story will certainly refresh your memory of what it was like to truly fall in love.
SUMMARY
What happens when a bride says maybe?
She'd once been the toast of London, but now scandal has brought her down. Still, pretty, petted Lady Tara Davidson can't believe her new fate. She had wanted to marry for love . . . but her profligate father has promised her hand to none other than Breccan Campbell, the "Beast of Aberfeldy" and laird of the valley's most despised clan! Well, Tara may have to marry him, but Breccan can't make her love him—can he?
What happens when the groom insists?
Breccan Campbell is nobody's fool. He knows that Tara is trouble. Yet he's determined to reform the Campbell name even if it means forging an alliance with the arrogant beauty. There's no doubt that Tara is a challenge, and Breccan loves nothing more. For he's vowed to thoroughly seduce Tara—and make her his in more than name alone.
---
What do you think about this review?
Comments
No comments posted.

Registered users may leave comments.
Log in or register now!