"Romance and intrigue times two"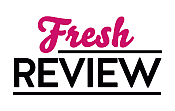 Reviewed by Sandra Wurman
Posted May 4, 2014

Actually two books/stories in one including RESCUE AT CARDWELL RANCH part of Cardwell Cousins series dated 2014 and Wanted Woman part of Cascades Concealed series dated 2004.
Poetic license or should I say reviewers license because I would like to start with the second story in this book Wanted Woman -- an oldie but definitely a goodie. This is a story that stands the test of time and comes out a winner. Sometimes you find and re-read a book because it's like an old friend -- other times you want to see if you had somehow missed a clue.
In Wanted Woman there was no way to guess. B.J. Daniels compels you to follow her to the conclusion. A real page turner that aged gracefully. It would seem the circumstances of Maggie's adoption were rather questionable and probably dubious. Her being adopted wasn't a secret. Her parents had acquired her late in life and she was loved and cared for. But when her father discovered that Maggie had actually been kidnapped Maggie's world started to collapse around her. The only clue she had to go on was that she had originally come from a place called Timber Falls -- so that's where she was heading. Maggie had no idea what she would find In Timber Falls but she hoped to discover something -- anything about her birth family. What she found upon arriving there was anything but a warm welcome. In fact it looked like all the bad vibes had followed her. And to make matters worse the one man who captures her attention just might be part of her past. There's virtually no one Maggie can really trust with her whole heart. It's truly a matter of staying a step ahead of whatever plot had been set. Her life depends on it.
RESCUE AT CARDWELL RANCH is a nail biter about what turns out to be a serial killer who has managed to separate home from his horrible murders. An intelligent patient psychopath who is on the hunt for the one that managed to get away.
Grocery shopping in a small town should be relatively safe. Even so smart women learn not to take unnecessary chances. But for a predator intent on satisfying a sick need it would seem even the most careful and caution woman could find her the object of unwarranted attention. Reaction is crucial to survival. McKenzie was distracted by problems with a man who worked for her. All the opportunity the crazed man needed. Luckily for McKenzie Hayes Cardwell was just finishing up with some late night purchase of his own. If not for Hayes intervention McKenzie was certain it wasn't going to end well for her. This mad man had set up and planned her abduction -- now the question was -- was it planned or not.
The first suspect was Gus who was not a happy camper now that his days with McKenzie Realty Company were numbered. But McKenzie had major doubts that Gus was the guy. Even so the investigators were determined to follow any and all leads. McKenzie wanted to thank the man who had stepped in and saved her. Nothing would ever be the same again for either McKenzie or Hayes.
A big thank you to B.J. Daniels for two amazing stories that are guaranteed to capture your attention and become residents on your favorite library shelf. These stories will challenged even the most talented arm chair sleuth. The characters are real beyond imagination and these two stories will whet your appetite for more of Daniels work.
Perfect chance to try out a new author and you won't be disappointed in what B.J. Daniels has to offer her readers.
SUMMARY
The highly anticipated continuation of the Cardwell Ranch Collection read by more than 2 MILLION!
Saving her once was risky. Rescuing her again may be fatal.
When Hayes Cardwell arrived in Big Sky, Montana, for his brother's wedding, the Texas P.I. didn't expect to play hero. But ever since he saved her from a brutal abductor, he can't get McKenzie Sheldon out of his mind and heart. As passion blindsides him, Hayes vows to protect the beautiful business owner from once again becoming the target of a killer intent on finishing the job.
McKenzie was drawn to Hayes from the moment she awoke and saw the tall, dark cowboy who'd rushed to her rescue like some Western fantasy. With his lean, sexy looks and fierce protective instincts, the gun-shy bachelor is already lassoing her heart. But can he protect her from a danger that's much closer than they think…a killer hiding in plain sight who's about to spring a final trap?
---
What do you think about this review?
Comments
No comments posted.

Registered users may leave comments.
Log in or register now!