"Brilliantly Written and Delightful Story"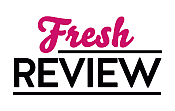 Reviewed by Susan Dyer
Posted May 3, 2014

While I have never read a Jill Mansell novel before, I have heard of her. DONT WANT TO MISS A THING is a perfect place to discover Jill. Dexter Yates lives in London and is a man with no ties to anyone or anything. He loves the ladies, his money, and parties like a rock star. Until the day his sister dies unexpectedly. She has left Dexter in charge of her eight month old daughter Delphi. Now what is Dex going to do? How can he possible take care of a baby? He loves Delphi like crazy but how can he possibly do this? He decides to leave his job and the city behind and move to the country.
He moves to a quiet village in the country called Briarwood. There, he meets his next door neighbor, Molly who is very quirky and wonderful. The first time they meet, she throws a fish over the fence into Dex's backyard, not realizing someone lives there. Despite that, there is an instant connection between them but Molly chooses to ignore it as she has no desire to get played by a player. She knows all about Dex's life and the way he goes from woman to woman without a care in the world or who he hurts. Well, Molly isn't going to give him the chance to hurt her. She tells them they will be neighbors and friends and nothing more. This is where the fun begins! Molly has been looking for Mr. Right but hasn't been able to find him yet. Dex is, in her mind, not it either. But as the story goes on, she begins to wonder if Mr. Right has been living next door to her all this time.
DONT WANT TO MISS A THING isn't only about Dex and Molly. It is about the whole village. There are at least two other love interests going on during the whole story and my favorite part of the story had nothing to do with Dex and Molly. Molly is brilliant and she will have you laughing out loud as you frantically flip through the pages. The banter between her and Dex is hysterical. You wonder, how can two smart people be so blind to their feelings. By the end DON'T WANT TO MISS A THING, I found myself wanting to move to Briarwood and hang out with Dex and Molly and all the rest of the village. I really enjoyed this quick read and can't wait to read more of Jill Mansell's books.
SUMMARY
He knows all about women, or so he thought...
Dexter Yates leads a charmed existence in London, with money, looks, and girlfriends galore. Life's fantastic until Dex's sister dies and his world changes overnight. Astonishing everyone, including himself, Dex leaves the city behind, takes charge of his eight-month-old niece Delphi, moves to a beautiful Cotswolds village, and sets about working on his parenting skills. His neighbors, including cartoonist Molly Hayes, seem friendly enough—but Dex can't shake the notion that he's missing something important.
---
What do you think about this review?
Comments
No comments posted.

Registered users may leave comments.
Log in or register now!