"A Soldier Believed Dead Returns and Finds Unexpected Love and Acceptance."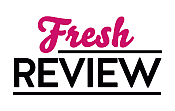 Reviewed by Kay Quintin
Posted May 2, 2014

Melanie Wolfe is back home following her father's death, in order to take over the family operation in Snowberry Creek. Giving up her librarian job in Spokane wouldn't have been her first choice, but Snowberry Creek was her great-great-grandfather's creation, and the family has a reputation to uphold. Only two Wolfe's are left in town now; Melanie and her mother Sandra.
While visiting her father's grave, she spies a lone soldier standing at a nearby grave. Thinking he might be there for the wedding of a soldier that was in his troop, Melanie approaches and nearly faints to see Spencer Lang standing in front of his own stone, alive and back from Afghanistan. Spence was to marry Callie Redding, his best friend, but is about to find out Nick Jenkins, a friend and fellow soldier, has claimed that roll.
Spence follows Melanie to the wedding, which ends up being the worst shock imaginable for everyone. Spence makes a fool of himself when he's unable to contain his rage. Worrying about Spence, Melanie follows him to a bar where he settles into console himself with booze. Spence becomes completely incoherent and unable to function, so Melanie takes him home to the Wolfe mansion to sober him up. The town bad boy was not someone Melanie's parents wanted for her, even though she carried a torch through school for Spence. She agrees to rent the cottage to Spence until he can clear up some financial and legal issues before moving on, and the attraction quickly becomes more for both. When Spence sets up a loan as co-signer for Melanie through the bank so she won't lose the family company, he has to find a way to get the proud woman to accept his help. Melanie is only concerned about losing Spence when he decides to hit the road on his Harley again. Something has to penetrate Spence's hard shell to accept life again.
I enjoyed the plot of A REASON TO LOVE by Alexis Morgan and the various emotions of each of the characters. Following the emotional state of a man coming back from Afghanistan, and after being held captive and living the horrors of a war, is a roller coaster of what this man and others have endured. I have not had the pleasure of reading any other works by Alexis Morgan, but I am impressed with her deep and adventurous weave between love and hate. I'm entranced with A REASON TO LOVE which compelled me to keep reading to the very last page which is just as passionate and heartwarming as the first page.
SUMMARY
All roads lead home in Snowberry Creek...
After a devastating tour in Afghanistan, all Spencer Lang wants is for life to return to normal. But when he rides into his hometown on his Harley, he learns that his friends and family have tried to move past their heartbreak since he was reported killed-in-action—and the woman he loved is about to marry his best friend. Now, all he can do is pick up the pieces of his life.
Years ago Melanie Wolfe left town, with no intention of ever coming back. But when her father dies, she reluctantly returns home to salvage the family business. Reuniting with Spencer, her high school crush, complicates the already thorny situation, especially when she begins losing her heart to him all over again.
As Spencer and Melanie work to restore order to her family's company, two damaged hearts face an unexpected new future that is filled with possibilities…and love.
---
What do you think about this review?
Comments
No comments posted.

Registered users may leave comments.
Log in or register now!