"Charming, Witty Novella with Great Characters!"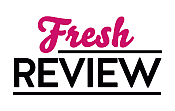 Reviewed by Miranda Owen
Posted May 2, 2014

Romance Historical | Novella / Short Story
ACCIDENTALLY IN LOVE is the latest installment in Claudia Dain's More Courtesan Chronicles series. Although there are characters from previous books, I think this novella can still be enjoyed without having read previous ones. The main characters in this charming novella are Christopher "Kit" Culley and Emeline Harlow. They have been friends since childhood and their relationship turns romantic in this story.
Emeline has been in love with Kit for as long as she can remember and her immediate goal is to get him to realize he loves her too. I love Emeline's determination and way of expressing herself. I liked the friendship between Emeline and Lady Eleanor. Both young women are intelligent and are not easily led by the opinion of others. One of the great things about reading a book by Claudia Dain is the unique and wonderfully interesting characters that populate the world she creates. The stories are usually full of such characters, but they are all fabulous in their own way, and the story never feels cluttered. I liked that both Kit, the object of Emeline's affection, and the darkly attractive Lord Raithby appreciate her wit and personality as well as her looks. As with all books in this Courtesan Chronicles world, funny situations, and witty dialogue are peppered throughout ACCIDENTALLY IN LOVE. Kit's run-in with a footman is particularly amusing. I can't help but wonder if the appearance of the all-knowing and always fabulous Lady Dalby had something to do with Kit's encounter with the unusual footman. She is usually orchestrating something behind the scenes to help romance along. I look forward to reading more about the supporting characters in ACCIDENTALLY IN LOVE--Lord Raithby, Lady Eleanor, and Elaine Montford.
As a longtime fan of Claudia Dain, and someone who enjoys historical romances, I always look forward to a new book in this series. There is always symmetry and a wonderful rhythm to these stories that make them a pleasure to read. This is a great series to try for anyone looking for a new historical romance series to get into. ACCIDENTALLY IN LOVE is a good example of everything that is so great about this series--the great characters, a fun story, the dialogue is very sharp and the romance is both sweet and sexy.
SUMMARY
Miss Emeline Harlow has loved Kit Culley all her life and is going to marry him. Unfortunately, Kit doesn't know that.
Growing up side by side in Wiltshire has somehow made Kit think of Emeline as very nearly a sibling. She is not. Now that they are both in London for the 1804 Season, Emeline will use any ploy she can think of to help Kit realize that he is in love with her. Growing up in Wiltshire, a girl doesn't learn any "ploys." Thankfully, Emeline is friends with Lady Eleanor Kirkland, also just Out, yet Eleanor is sophisticated and knows very many sophisticated people, people who can think of "ploys." People like Sophia Dalby, ex-courtesan and widowed countess.
Emeline is not going to let the fact that both Kit's mother and hers are determined that they marry into the peerage deter her. With help from her three brothers, Eleanor, Lord Raithby, and Sophia, Kit is going to find out that he does love Emeline. And it won't be any accident.
Find out how she does it in this lighthearted Regency romp through London. This novella is part of the More Courtesan Chronicles series.
---
What do you think about this review?
Comments
No comments posted.

Registered users may leave comments.
Log in or register now!