"Charming progressive hero and witty dialogue!"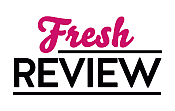 Reviewed by Miranda Owen
Posted April 13, 2014

THE SCANDALOUS ADVENTURES OF THE SISTER OF THE BRIDE is the newest installment in Victoria Alexander's Millworth Manor series. While the hero from this book is equally as charming as Winfield Elliot - the hero of the previous book in this series, Samuel Russell is definitely quicker to warm to the idea of progress. Sam is a very charming and independent American who believes in advancing new ideas like the motorwagon. The heroine, Delilah, is more traditional in her thinking. The prologue tells of their first meeting and passionate encounter four months ago.
Samuel Russell is another example of the wonderfully romantic, charming heroes written by Victoria Alexander. I really liked that, even though he would like more, he never tries to force Delilah into bending to his wishes for how their relationship should go. Rather than try to deceive her and present himself as the only solution to her temporary financial crisis, he helps her try to fix her circumstances to remain independent. He also charmed me with his romantic nature and troubled romantic past.
I think the moment when Samuel and Delilah confide in each other about their past relationships is very touching. I think that when Delilah expresses her anger over her husband's betrayal, she becomes more humanized for me. I love that Sam was outraged on her behalf. Although Sam and Delilah have both known betrayal, they take away different lessons. Sam still believes in looking for love, while Delilah is determined never to fall into love's trap again.
Once again, I like how Sam tried to woo Delilah without trying to trap her for the outcome he wanted -- even at the risk of breaking his own heart. In THE SCANDALOUS ADVENTURES OF THE SISTER OF THE BRIDE, Delilah strikes me as being a woman trying to figure out who she really is when everything she believed is turned upside down. The dynamic between Delilah and her sisters is interesting. I found Beryl's worldly wisdom amusing and that made her the favorite twin sister for me. It was evident that she cares about Delilah and genuinely wants to build a better relationship with her sister.
Even though THE SCANDALOUS ADVENTURES OF THE SISTER OF THE BRIDE is part of a series, I believe that it can be read and enjoyed without having read the previous books. The supporting characters in THE SCANDALOUS ADVENTURES OF THE SISTER OF THE BRIDE add humor to the story and a slightly farcical touch at times. I look forward to reading more books in this series and other new books by Victoria Alexander!
SUMMARY
The bride and groom cordially request the presence of. . .
The bride's sister, Delilah, the very proper widowed Lady Hargate, and Samuel Russell, the groom's friend, a very eligible, slightly improper bachelor, at their upcoming wedding.
Lady Hargate and Mr. Russell, previously acquainted during one unforgettable night in New York City when caution--and clothing--were thrown to the wind will choose to pretend they have never met before.
The lady plans to avoid love and its complications at all costs.The gentleman intends to change her mind.
Guests are invited to enjoy the many diversions of Millworth Manor--delightful grounds, lavish drawing rooms, secluded corners--and the chance to discover that one night may have been only the beginning. . .
---
What do you think about this review?
Comments
No comments posted.

Registered users may leave comments.
Log in or register now!