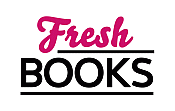 New Year, New Books in January
Victoria Alexander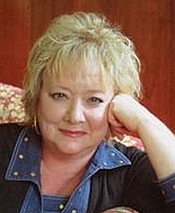 Photo Credit: Karla Rizzo

Victoria Alexander was an award-winning television reporter until she discovered fiction was much more fun than real life. She turned to writing full time and has never looked back.
Victoria grew up traveling the country as an Air Force brat and is now settled in Omaha, Nebraska, with her husband, two teenaged children, and a bearded collie named Sam. She firmly believes housework is a four-letter word, there are no calories in anything eaten standing up, procrastination is an art form, and it's never too soon to panic.
Log In to see more information about Victoria Alexander
Log in or register now!
Series
The Lady Travelers Guide | Lady Travelers Society
Books:
Lady Travelers Guide to Happily Ever After, June 2019
Lady Travelers Society #4
Mass Market Paperback / e-Book
Lady Travelers Guide to Deception with an Unlikely Earl, June 2018
Lady Travelers Society #3
Mass Market Paperback / e-Book
The Lady Travelers Guide to Larceny With a Dashing Stranger, December 2017
Mass Market Paperback / e-Book
The Lady Travelers Guide to Scoundrels and Other Gentlemen, June 2017
The Lady Travelers Guide #1
Mass Market Paperback / e-Book
The Daring Exploits Of A Runaway Heiress, May 2015
Paperback / e-Book
The Shocking Secret of the Guest at the Wedding, November 2014
Paperback / e-Book
The Scandalous Adventures Of The Sister Of The Bride, May 2014
Paperback / e-Book
What Happens At Christmas, October 2013
Paperback / e-Book (reprint)
The Importance Of Being Wicked, February 2013
Paperback / e-Book
What Happens At Christmas, October 2012
Hardcover / e-Book
Cast Of Characters, March 2012
Paperback / e-Book
My Wicked Little Lies, February 2012
Sinful Family Secrets
Paperback / e-Book
His Mistress By Christmas, October 2011
Hardcover / e-Book
The Perfect Mistress, February 2011
Mass Market Paperback / e-Book
Desires of a Perfect Lady, April 2010
Mass Market Paperback
Believe, December 2009
Mass Market Paperback (reprint)
The Princess & The Pea, September 2009
Mass Market Paperback (reprint)
The Virgin's Secret, May 2009
Mass Market Paperback
A Magical Christmas Present, October 2008
Mass Market Paperback
Seduction of a Proper Gentleman, September 2008
Last Man Standing #4
Mass Market Paperback
The Perfect Wife, March 2008
Mass Market Paperback (reprint)
Secrets of a Proper Lady, October 2007
Last Man Standing #3
Mass Market Paperback
What A Lady Wants, February 2007
Last Man Standing #2
Paperback
A Little Bit Wicked, January 2007
Last Man Standing #1
Paperback
Let It Be Love, October 2005
Effington Family & Friends #11
Paperback
When We Meet Again, May 2005
Effington Family & Friends #10
Paperback
A Visit from Sir Nicholas, November 2004
Effington Family & Friends #9
Paperback / e-Book
The One That Got Away, October 2004
Paperback
The Emperor's New Clothes, September 2004
Paperback (reprint)
The Pursuit of Marriage, June 2004
Effington Family & Friends #8
Paperback
Princess and the Pea, April 2004
Paperback (reprint)
The Lady in Question, November 2003
Effington Family & Friends #7
Paperback
Yesterday and Forever, September 2003
Paperback
Love with the Proper Husband, March 2003
Effington Family & Friends #6
Paperback
Her Highness, My Wife, August 2002
Effington Family & Friends #5
Paperback
The Prince's Bride, December 2001
Effington Family & Friends #4
Paperback
The Marriage Lesson, May 2001
Effington Family & Friends #3
Paperback
Secrets of a Perfect Night, December 2000
Paperback
The Husband List, August 2000
Effington Family & Friends #2
Paperback
The Wedding Bargain, December 1999
Effington Family & Friends #1
Mass Market Paperback
The Perfect Wife, November 1996
Paperback