"Fabulous, character-driven, sweet & sexy romance!"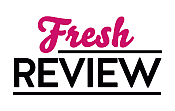 Reviewed by Miranda Owen
Posted April 13, 2014

BEFORE WE KISS is Book sixteen in Susan Mallery's wonderful "Fool's Gold" series. After reading the previous book in this series, I was anxious to see what happens in the lives of the other members of Score. BEFORE WE KISS follows the romance that develops between Sam Ridge and Dellina Hopkins. Sam is relatively new to the town of Fool's Gold, while Dellina is a local. BEFORE WE KISS is another emotionally powerful and character-driven story by Susan Mallery.
For me, the central theme in this story is trust. Both Sam and Dellina have major trust issues, although they deal with it in different ways. Like Sam, Dellina suffered a betrayal by a former lover. Although it wasn't quite the extremely public betrayal like in Sam's case, it cut her just as deeply and left her just as scarred. In Sam's case, not only did his ex-wife write a humiliating tell-all, but he has had some colossally bad additional experiences with women. I think Sam has the most inner demons to calm before he can make a healthy, long-term relationship with Dellina work. His inability to trust makes him underestimate Dellina and the town. I love when he finally gets to the point where he realizes how much support he really has from both. It's ironic that he can see how Dellina's sister Fayrene is her own worst enemy and holding herself back from being completely happy, but he can't see himself or his relationship issues as clearly. Sam's parents coming to town and their unique views on expressing themselves made for some humorous scenes. Overall, I loved the sexy romance between Dellina and Sam in BEFORE WE KISS, and Susan Mallery's trademark strong characters and powerful emotional punch.
I can't wait for the next book, since it's about Jack. I also found the scenes with little Chloe talking to Kenny so sweet & hope they end up as a family in the future -- it's just too cute not to become a reality at some point. These books are so well-crafted that I love this series and look forward to more excellent Fool's Gold stories!
SUMMARY
New York Times bestselling sensation Susan Mallery returns to Fool's Gold, California, where it's true that sometimes you have to kiss a few frogs… Former pro-football kicker Sam Ridge has notoriously bad luck with women—from cheaters to fame chasers. Still, the gorgeous brunette at the bar in Fool's Gold looks harmless— until she takes him home and he discovers a room devoted to securing a man, for life.
Dellina Hopkins never guessed that storing gowns from a friend's bridal boutique would chase away her first and only fling. After her parents died, she skipped her "wild youth" to raise her sisters. She doesn't want forever from Sam, but one night—all night—would've been nice.
His clean getaway gets messy when his firm hires Dellina to plan an event. As long hours lead to late nights, the two succumb to temptation again. Has Sam's luck finally changed? Or this time, will Dellina be the one to run?
---
What do you think about this review?
Comments
No comments posted.

Registered users may leave comments.
Log in or register now!