"They don't have much time ... but it could lead to forever"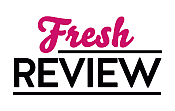 Reviewed by Annetta Sweetko
Posted March 23, 2014

Katherine Tanner and her grandmother Gwen are members of the Damask Circle, paranormal investigators who are sent out to look into unexplainable crimes. Children were being kidnapped and Kat and Gwen had found two of them. Dead ... and with their souls ripped out of their bodies. She has no time to get caught up in a CIRCLE OF DESIRE, but she is about to.
Ethan Morgan is a cop and his niece is missing. He's ordered off the case but can't step back, he promised his brother he would find her and bring her home. He's not sure he believes Kat and Gwen are witches but he will take whatever help he gets. But, Ethan has other problems too ... he's a werewolf ... the full moon cycle is affecting him and he hates it. It's not the timing he hates ... he hates being an animal.
They must work to find the missing kids before it is too late. All the while they are fighting an attraction to each other. She know he feels something for her but he is determined to keep it only physical and for now only. She fights for more but is it possible for her to win his heart?
CIRCLE OF DESIRE is an intriguing paranormal love story with a lot of wicked twists and evil turns. The "wicked" centers around the growing attraction between Kat and Ethan. He has a lot of baggage to get rid of before he can accept his feelings for Kat are real and will last. I found Kat, feisty, strong and determined, the perfect kick that Ethan needed to begin living again after what his ex- did to him. The "evil" is the thing that is going after the souls of not only children but men also. You also have her grandmother Gwen, who says whatever she wants to whomever adding a light and funny touch to the storyline. Near the end you will find the couple caught up in a Moon Ceremony, and it is really beautiful, though you are in the dark whether Ethan knows exactly who he is in the ceremony with ... but never fear we all get our happy ending. Author Keri Arthur's imaginative writing style will hold readers in the palm of her hand until the last page. I look forward to anything that comes from her vivid mind.
SUMMARY
Two children have been found dead, their souls torn from their bodies. Two more are missing, and Ethan Morgan's niece is one of them. A dedicated cop, Ethan has every intention not only of bringing her back alive but of catching the monster behind these kidnappings. And he will use anyone and everyone to achieve those aims—even a crazy woman who claims to be a witch. But time is ticking. The victims rarely stay alive for more than seven days. Four of those days have already passed.
In ten years of working for the Damask Circle, shapeshifter Katherine Tanner has never come across anything that goes after kids the way this monster does. The last thing Kat needs is interference from a cop who has no idea what he's up against. But the greatest threat to Kat may come not from the forces of darkness, but from the man she is beginning to love. Because Ethan is a werewolf . . . and the full moon is rising.
---
What do you think about this review?
Comments
No comments posted.

Registered users may leave comments.
Log in or register now!