"Yummy Highland Hero, Intelligent Heroine, and a Great Story!"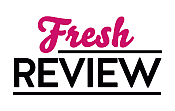 Reviewed by Miranda Owen
Posted March 17, 2014

THE DEVIL WEARS KILTS is book one in Suzanne Enoch's Scandalous Highlanders series. This is only the second book by Suzanne Enoch that I've read, but I really enjoyed this story and look forward to trying others. I don't normally read many romances with highland heroes. I usually find them to be proud and too harsh when dealing with the heroine. Luckily for me, Ranulf MacLawry -- the hero of THE DEVIL WEARS KILTS --is delicious.
At the beginning of the story, Ranulf's younger sister, Rowena, longs to go to London and experience everything English debutantes do. He ends up having to chase after her when she sneaks away to do just that. I was worried at first that Ranulf would be an unyielding, aggressive jerk. I'm so happy that was not the case. It is apparent almost immediately how much he loves his sister. It also becomes apparent that he's a caring leader with sound judgment. It's not that Ranulf wants to keep Rowena in Scotland for some arbitrary reason or to just be difficult. Enoch does a great job of making the reader, and later the heroine, understand the very real danger that exists in Ranulf's world and his reasons for why he does the things he does. The scenes between Ranulf and his sister beautifully illustrate his character and help the reader understand him better.
As much as I love Ranulf, I like the heroine, Lady Charlotte Hanover, too. From her first introduction, Charlotte struck me as intelligent and pragmatic. Given her past experience with her former fiancé, it is understandable that she is very sensitive to aggressive actions by men. I like that she is finally able to see that Ranulf doesn't have the foolish pride that her former fiancé had. I love the chemistry between Charlotte and Ranulf. In addition to physical attraction, they appreciate who the other person is and they like each other.
I look forward to catching up with Charlotte and Ranulf in more books in the Scandalous Highlanders series. I can't wait to read Jane's story and also to see how things work out for Rowena. THE DEVIL WEARS KILTS by Suzanne Enoch is a fabulous story with a fabulous hero and heroine!
SUMMARY
On a mission to rescue his runaway sister from the lure of flowery compliments and a useless lot of satin-clad scalawags disguised by their snooty titles, Ranulf MacLawry, Marquis of Glengask, has roared into British society like a storm across the Highlands. But he's about to find out that satin has its appeal, especially when it covers the curves of Miss Lady Charlotte Hanover-- whose tongue is as sharp as her skin is soft...
Lady Charlotte Hanover has had her fill of hot-headed men, having lost her fiancé in an utterly unnecessary duel. When did brawn ever triumph over brains? And yet there is something solid and appealing about the brash Highlander who's as dangerous in the ballroom as in battle. Sometimes bigger really is better…in The Devil Wears Kilts by Suzanne Enoch.
---
What do you think about this review?
Comments
No comments posted.

Registered users may leave comments.
Log in or register now!