"Maybe you can fool Mother Nature."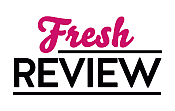 Reviewed by Annetta Sweetko
Posted February 25, 2014

KISSING WITH FANGS begins when the bar that Claudia Fletcher worked in burns to the ground, she is out of a job and sadly away from the hottest man she has ever met. Her boss was Anthony Cross, someone she had secretly lusted after all these years. He has a few secrets that he has never told her. One ... he feels the same about her and two, this is the really hard one to tell her ... he's a vampire.
Anthony had really had his bar "Boston Uncommon" as a meeting place for paranormals, someplace safe. He plans to rebuild and rehire everyone back again, but when he finds that Claudia is a functional alcoholic. He decides to set up a different kind of place, but still a meeting place for his kind and others. For years he has not acted on his attraction out of fear of his ex-girlfriend doing something to Claudia. Now nothing will stand in his way ... if he can keep Ruxandra in line and Claudia doesn't run away screaming when she finds out that she has been dealing with vampires, shifters, wizards and other beings since she started working at the bar.
It's bad enough to have the ex-girlfriend stalking him and Mother Nature, who isn't happy with the meeting place idea, but there is also the fact that some shifters had come up missing. It looks like it is possible that humans, government or scientists, know about them and have set up a lab. How can he deal with all this and not lose his mind or his heart's desire.
KISSING WITH FANGS is a different twist on the average paranormal theme. We have an alcoholic running a bar and a vampire who has a wicked ex-girlfriend he doesn't know what to do with and varied friends who come into play. My favorite character of all is Mother Nature, Gaia, who is the perfect "Mom" she makes threats that she "probably" won't keep and tries to keep her children in line. Though this book can be taken as rather serious with a number of true life lessons, I found it funny and sexy. I am a sucker for "family" camaraderie and that is found in this book with all the patrons and friends Anthony and Claudia share. All of which wraps up exceedingly well in the last chapter. KISSING WITH FANGS is the first book I have read by author Ashlyn Chase but I will be looking for more without hesitation.
SUMMARY
Will she be willing to commit her heart for all eternity once the fangs come out?
Claudia Fletcher has her MBA and a stellar resume, so when the bar she manages burns down, she could easily move on to bigger and better things. But something about the bar owner, Anothy Cross makes it impossible to leave.
Anthony has never let on to the general public that he's a vampire, and most of his staff members have no idea Boston Uncommon was a safe gathering place for supernaturals of all kinds. Now that it's nothing but ash, the tentative peace among warring factions is starting to crumble. The last thing he wants to do is put Claudia in danger, but he also knows there's no way he can let her go...
---
What do you think about this review?
Comments
No comments posted.

Registered users may leave comments.
Log in or register now!