"Bigfoot Erotica. Me like book."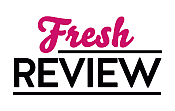 Reviewed by Lizzie Bailey
Posted February 16, 2014

Porsche, Shelly, & Leslie are young friends heading out for a chaperoned, week long, camping trip to Mount Hood National forest.
Mix a bunch of hormonal kids in a forest (This *IS* an erotica, after all!) along with a horny chaperone & you have the basics set for a good old fashioned horror story.
Known as a Bigfoot stomping ground, Shelly jokes, "I'm finding Bigfoot, bitches! Come get me, you hairy ape!" & immediately, you know this is going to be an entertaining story for those of us sick enough to wonder, "Exactly HOW did someone write Bigfoot erotica?"
Virginia Wade did it - she impressed me. I had no idea what to expect going into such a book, but I found myself glued to the pages. In fact, I read volume 1 within a few hours and have already ordered volume 2. Yes, it's that good.
I was so drawn to Leonard it stunned me. Oh & who is Leonard, you ask? Bigfoot. Bigfoot's name is Leonard, because what else would you name Bigfoot? The visual description in the story allowed him, as well his world, to come to life as he had his raunchy, raunchy, way with the girls. Is that a good or bad thing? As I said, I already ordered volume 2, so I think I liked it, but I am not sure if I should brag that I am hooked to a sexual story based around Bigfoot.
Horrifying is a word I would use to describe a lot of the story, but for those of you brave enough to try out a novel of this sort, you are in for an addicting ride into the side never talked about of the 8 foot monster.
Prepare for cliffhangers galore. Divided into 3 "books" on your Kindle, I cursed each time I hit the end, because I was so drawn in to the story.
For the adventurous in erotica, you will definitely enjoy every second in this crazy world of the obnoxiously hairy, sex addicted, monster.
For those that aren't into the bizarre, avoid this book. As I said, I am not sure if I should be committed to a mental hospital (Some are shaking their head, "Yes, take her away!"), but this is a series that now read will have me along for the ride for a very long time.
SUMMARY
erotica, not for under 18 years of age
As featured in the October 2012 issue of Penthouse Magazine!
Book 1 of The Monster Sex Series
If you go into the woods today....
On a weeklong outing in Mt. Hood National Forest, what begins as a flirty, fun-filled trip soon turns into a nightmare, when an ape-like creature kidnaps a group of young women with the purpose of procreating with them.
---
What do you think about this review?
Comments
1 comment posted.
Re: Bigfoot Erotica. Me like book.

Gotta say, this review made me laugh and also a bit intrigued. Way to go Elizabeth!
(Sara Reyes 8:19pm February 23, 2014)
Registered users may leave comments.
Log in or register now!