"A letter from a man after his supposed suicide compels Dr. Owens to investigate his death."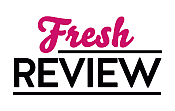 Reviewed by Tanzey Cutter
Posted February 14, 2014

Mystery Woman Sleuth | Suspense
Dr. Samantha (Sam) Owens is an expert forensic pathologist the FBI would love to have working for them. After turning down their job offer, Sam wants nothing more than a normal life teaching at Georgetown University. She's deeply in love and building a life with Xander Whitfield, a former Army Ranger, and content with her decisions. That contentment crumples when she receives a strange letter from a man named Timothy Savage begging her to solve his murder, even though his recent death has been ruled a suicide.
Things become even more bizarre when Savage's will names Sam as executor, as well as a benefactor, compelling her to autopsy his body to learn the truth. Her findings verify his death was murder, not suicide, but there's also foreign DNA on him that belongs to a girl who was found dead years ago. That's impossible, or is it?
Each step taken in the investigation turns up even more questions. Who is Thomas Savage, and how did he know he was going to be killed? How did he get a dead girl's DNA on his body? Is the DNA wrong? The mystery unfolds and intensifies with many shocking twists and turns leading to a totally incredible conclusion.
J.T. Ellison's WHEN SHADOWS FALL is a cleverly devised forensic thriller with multifaceted characters and a compelling storyline. Even though it's part of a series, WHEN SHADOWS FALL is an excellent stand-alone novel giving all the background information that's needed for its total enjoyment. Ellison is a master-craftsman at developing superb forensic thrillers!
SUMMARY
Dear Dr. Owens, If you are reading this letter, I am dead and I would be most grateful if you could solve my murder.
Forensic pathologist Dr. Samantha Owens thought life was finally returning to normal after she suffered a terrible personal loss. Settling into her new job at Georgetown University, the illusion is shattered when she receives a disturbing letter from a dead man imploring her to solve his murder. There's only one catch. Timothy Savage's death was so obviously the suicide of a demented individual that the case has been closed.
When Sam learns Savage left a will requesting she autopsy his body, she feels compelled to look into the case. Sam's own postmortem discovers clear signs that Savage was indeed murdered. And she finds DNA from a kidnapped child whose remains were recovered years earlier.
The investigation takes Sam into the shadows of a 20- year- old mystery that must be solved to determine what really happened to Timothy Savage. Nothing about the case makes sense but it is clear someone is unwilling to let anyone, especially Samantha Owens, discover the truth.
---
What do you think about this review?
Comments
No comments posted.

Registered users may leave comments.
Log in or register now!