"An inquisitive holiday for a woman and her cousin turns to suspense and murder."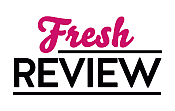 Reviewed by Kay Quintin
Posted February 12, 2014

Emily Braden works for her cousin Harry's father in England at the Braden Glass. Always close to Harry, they have spent much time together going on trips. This time Harry encourages Emily to go on a trip to Chinon, France with him. This is precipitated by his last research as a historian on lost love and looking for a fairy tale. A legend of a woman held in a tower and later hiding riches in the tower whets his appetite for curiosity and adventure.
Arriving alone in Chinon with expectations of Harry joining her, she checks in to the hotel and as usual, her unpredictable cousin does not show up. Harry is undoubtedly already chasing the legend of Isabelle, the child bride of King John of the 13th century. As Emily meets other guests at the hotel and surrounding Chinon area, she shares her legend and quickly involves others as she treks the steep cliffs and ancient castle. The further she investigates, the more she fears something has happened to her cousin. The help she receives trying to find Harry soon forms a web of intrigue, suspense and murder. The quaint and ancient town of Chinon quickly becomes a place of underground tunnels, treacherous falls, bewitching statues and a web of secrets, complicating her simple holiday. Meeting Neil Grantham, a violinist also on holiday, Emily is drawn into an uneasy feeling, wondering if she can allow herself to become involved in romance. The past dangers combine with the present to become a secret that now has to be solved.
THE SPLENDOUR FALLSis the second novel I have read by Susanna Kearsley and I enjoyed it just as much as the first. This tale is bewitching and carries with it a little of the supernatural. I was intrigued with the tale and became more and more engrossed as I read. Every page is filled with suspense, mystery and history that you will long remember. This author has done a wonderful job of giving the reader a complete background of the ancient history surrounding the subject of the story. Even this action packed story has its romance!
SUMMARY
An Ancient Castle, a Tragic Love, and a Web of Secrets Begins to Unravel...
Emily Braden has stopped believing in fairy tales and happy endings. When her fascinating but unreliable cousin Harry invites her on a holiday to explore the legendary own of Chinon, and promptly disappears—well, that's Harry for you.
As Emily makes the acquaintance of Chinon and its people, she begins to uncover dark secrets beneath the charm. Legend has it that during a thirteenth-century siege of the castle that looms over the city, Queen Isabelle, child bride of King John, hid a "treasure of great price." And in the last days of the German occupation during World War II, another Isabelle living in Chinon, a girl whose love for an enemy soldier went tragically awry.
As the dangers of the past become disastrously real, Emily is drawn ever more deeply into a labyrinth of mystery as twisted as the streets and tunnels of the ancient town itself.
---
What do you think about this review?
Comments
No comments posted.

Registered users may leave comments.
Log in or register now!