"Kitty meets the elves and saves the AC team"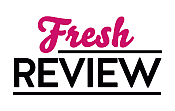 Reviewed by Leanne Davis
Posted February 7, 2014

The FBI come to Jeff and Kitty when rumors of an even stronger drug than surcenthumain surface. Kitty is surprised when most of the security team are called into base for training. The entire embassy gets worried when the base goes silent.
Kitty's sources indicate that not only are things going on with Titan Security and Gaultier Enterprises but they are being hacked. Only one computer is secure and the mysterious hacker is out to obtain that information regardless of the consequences.
With her characteristic combination of humor and fast-paced action, Ms. Koch has brought us a new novel with the Alpha Centauri US contingent and Kitty Katt-Martini. Ms. Koch's book are always engrossing. It's hard to put one down since there is always a sense that one might miss something. This one finally introduces us to what Kitty always calls "the Elves". We meet an immortal who cleans the place up but he does even more than they all realize.
ACE returns but this time he is with Jamie, Kitty's much loved daughter. Kitty learns that there is much more going on than they had ever dreamed of. There are always elements of sadness when one reads a Gini Koch book since her characters always face danger but this one had me in tears at the end.
As always, ALIEN RESEARCH ends on a cliffhanger so readers will be eagerly anticipating the next in the series.
SUMMARY
When rumors of a new super-drug surface, the FBI comes to Jeff and Kitty Katt-Martini for help. It becomes quickly apparent that the drug is merely the tip of a deadly iceberg and a much more insidious plan is underway involving Titan Security, Gaultier Enterprises, and YatesCorp. As newly discovered A-Cs and hybrids begin to surface, each with expanded and deadly talents, more and more signs point to a new evil genius who's using the A-Cs and their enemies both as guinea pigs. Then Area 51 and the Dulce Science Center go silent while Alpha Team, Airborne, and most of the worldwide A-C Security team are there for training. And if that's not bad enough, Centaurion Division is hit with more bad, and deadly, news: Chernobog the Ultimate, isn't a hacker myth, he's a real person -- and he's on the bad guys' side. Now Kitty and company must find the real Dr. Feelgood and stop him or her before the latest version of Surcenthumain hits the streets and more people they love are harmed, or worse. But when the inconceivable happens, Kitty's focused on two things only: reviving the ACE entity before their enemies realize Earth's best protection isn't actually active…and revenge.
---
What do you think about this review?
Comments
No comments posted.

Registered users may leave comments.
Log in or register now!