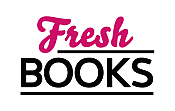 New Year, Great reads for January 2021
"A charming romance of depth and passion"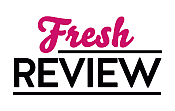 Reviewed by Lee Erin Berryhill
Posted January 29, 2014

Lady Belinda Featherstone is a matchmaker who guides young American heiresses through a London season to find a husband. Having been one of these girls herself, she takes extra care to steer the girls away from rouges like Nicholas, Marquess of Trubidge. When he hires her to find him a wealthy wife, Belinda believes she can easily find him a bride he deserves, but after a heart stopping kiss Belinda realizes her task may not be so easy, and starts to wonder if Nicholas is meant to be her perfect match.
Laura Lee Guhrke has written a sweet and charming romance. The plot is interesting and creative, and I fell in love with the idea of a financially independent woman navigating the ton as a matchmaker. Belinda is a very well - rounded and well developed character. She was once just like the girls she helps find husbands for, and her empathy and understanding of these naive and innocent young women make Belinda a character readers will adore.
Nicholas is a refreshing romance hero. He is truthful to others, and eventually betters himself, not because Belinda magically changes him, but because he wants to earn her respect and respect for himself. This makes their relationship real and believable.
WHEN THE MARQUESS MET HIS MATCH has wonderful secondary characters. The innocent Rosalie, the charming Edith, and the conniving Landsdowne bring witty dialogue and added depth to the story. Guhrke has written a lovely romance filled with delightful characters and an inventive plot.
SUMMARY
What happens when a carefree, disreputable, stone–broke bachelor is forced to find a wife in a hurry? He hires a matchmaker, of course. What happens when the matchmaker doesn't want to help him? Well, that's when the fun begins...

Nicholas Stirling, Marquess of Trubridge, loves his life just as it is: dissolute, scandalous, and deuced good fun. His father, the Duke of Landsdowne is not amused, and when he cuts off Nicholas' trust fund, the fun–loving marquess is forced to find an alternate source of income—in other words, he has to marry an heiress.

Every new–money American heiress knows Lady Belinda Featherstone is the key to social acceptance. Once a new–money nobody herself, Belinda discovered first–hand how heartbreaking the game of love and matrimony could be after a reprobate British earl married her for her money. Now a respectable widow, Belinda has become England's most successful matchmaker, guiding young American heiresses through the hazards of the London season and helping them to find husbands worthy of them. To her mind, the Marquess of Trubridge is nothing but a fortune–hunting scoundrel and she has no intention of allowing him to charm his way into any American girl's heart, including her own.
---
What do you think about this review?
Comments
No comments posted.

Registered users may leave comments.
Log in or register now!