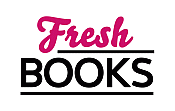 May Blossoms (books) for reading!
"Diverse collection of erotica"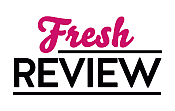 Reviewed by Miranda Owen
Posted January 9, 2014

WHISPERS COLLECTION NO 1: EROTIC SHORT STORIES is a collection of five short stories, all by the same author. They are all erotic fantasies but take place in different time periods, and I feel like they each strike different tones and showcase the versatility of Carolyn Jewel. The female main characters in each story are all very different types of women. Demon Lover & My Goblin Boyfriend were my favorite and I would have loved it if they would have been turned into full length stories. The two are very different but I enjoyed them both very much.
Demon Lover is set in New Orleans in the year 1859. I think it has a deliciously gothic feel to it. My Goblin Boyfriend is narrated in a very fun way, and there is a wonderful dark paranormal sexiness to it. I would love to read more stories set in that world. I was intrigued with the goblin in this story and was left wondering what his story was and who was hunting him.
The setup for the story Inigo the Magician is very Tales from the Crypt spooky for me. Later, it takes on the feel of one of the author's My Immortals series -- of which I am a fan. I think this story illustrates how this author can put an interesting and very different spin on submission and domination.
Constance is set in the distant past. For me, it has a very serious tone to it, and the ending is very conventional. The Wild has a very hard edge to it, almost what I'd describe as a feeling of sexual menace.
It's definitely not for everyone. Overall, I enjoyed the diversity of these stories, and hope the author might revisit one or two of them and turn them into full length novels.
SUMMARY
Five graphic, erotic, romantic, short stories from Carolyn Jewel. Don't read these if you're disturbed by strong, possibly offensive, sexual content. Really. Don't. INIGO THE MAGICIAN: A demon delivers on an ice-cold revenge after a magician uses him and a human woman to satisfy his sexual perversions. Six months later, she's not even close to recovered, he's free and their first meeting is a volatile combination of minds, bodies, and the consequences of a promise made. DEMON LOVER: New Orleans, 1859. At nearly twenty-eight, Zoe remains at home to support her widowed father. She longs for something more in her life. David Nataniel is a dangerous man for a woman to know. He's a client of her father's and is often at the house, but Zoe believes she's safe from his wickedness. She's not. MY GOBLIN BOYFRIEND: 'My Goblin Boyfriend' should say it all, but in case it doesn't, Violet finds out first-hand why goblins have a rep for mastery in the bedroom after she finds an injured goblin passed out on her porch. She does the right thing for everyone involved and nurses him back to health. He's big, strong, definitely not-human, and not shy at all. Features goblin sex. Doh. CONSTANCE: In Edwardian- era America, Nathan reluctantly agrees to seduce and impregnate his good friend's cousin. As he comes to know and like the woman, her tragic past changes him forever. THE WILD: An unrepentant werewolf finds the woman of his dreams. She needs the kind of pain only he can deliver--- As long as she's willing to get Wild with him. Not for the faint of heart. Includes werewolf sex
---
What do you think about this review?
Comments
No comments posted.

Registered users may leave comments.
Log in or register now!