"Magical tale where past and present collide"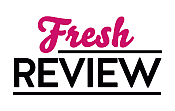 Reviewed by Debbie Wiley
Posted January 2, 2014

When Emily Braden's cousin, Harry, asks her to meet him in Chinon, France, to explore his latest theories about the Plantagenets, Emily just can't refuse him. Harry has a habit of "detouring" and leaving Emily to fend for herself so she's not surprised when Harry doesn't meet her at the railway station or show up at the Hotel de France. Instead, Emily immerses herself in the culture and history of Chinon where she discovers two mysteries, both about women named Isabelle. What dark secrets have been hidden from the thirteenth century and from the days of the Nazi occupation? Emily is drawn closer and closer to two men as she finds herself pulled into intrigues that could threaten her very life.
Susanna Kearsley depicts the town of Chinon so vividly that you feel as if you are walking the streets right along with Emily. The lush descriptions are almost poetic and I found myself rereading the lines just to savor the beauty of Susanna Kearsley's writing. The historical flashbacks are cleverly woven into the tale, adding a haunting aura of mystery to the storyline.
SPLENDOUR FALLS draws you into the vacationing lives of a handful of characters, and it's easy to envision each and every one of them. Even secondary characters like Thierry and Jim endear themselves to the readers as we see them through Emily's eyes. There is a romance that develops slowly and naturally, as one would expect from the not-so- adventurous Emily. However it is Emily's tribute to her lost friend that brought tears to my eyes and to me encapsulates the power of Susanna Kearsley's character development.
SPLENDOUR FALLS is a masterfully crafted tale that is almost magical in the way past and present are woven together. I love how Susanna Kearsley utilizes all of our senses in depicting the scenes, as it makes them all the more vivid and memorable. SPLENDOUR FALLS is a beautifully written tale that resonates with the reader long after the last page has been turned.
SUMMARY
An Ancient Castle, a Tragic Love, and a Web of Secrets Begins to Unravel...
Emily Braden has stopped believing in fairy tales and happy endings. When her fascinating but unreliable cousin Harry invites her on a holiday to explore the legendary own of Chinon, and promptly disappears—well, that's Harry for you.
As Emily makes the acquaintance of Chinon and its people, she begins to uncover dark secrets beneath the charm. Legend has it that during a thirteenth-century siege of the castle that looms over the city, Queen Isabelle, child bride of King John, hid a "treasure of great price." And in the last days of the German occupation during World War II, another Isabelle living in Chinon, a girl whose love for an enemy soldier went tragically awry.
As the dangers of the past become disastrously real, Emily is drawn ever more deeply into a labyrinth of mystery as twisted as the streets and tunnels of the ancient town itself.
---
What do you think about this review?
Comments
No comments posted.

Registered users may leave comments.
Log in or register now!