"A Memorable Love Story"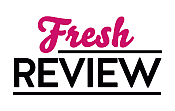 Reviewed by Lee Erin Berryhill
Posted December 15, 2013

Aden St. George is a spy who prefers to stay away from the ton. Unfortunately, his latest mission is to protect unconventional Lady Vivien Shaw. Rescuing her from kidnappers was easy, but keeping his hands off her is not. Aden must control his impulses if he is to keep Lady Vivien and himself alive, and bring the kidnappers to justice.
Vanessa Kelly has written a romance filled with intrigue and passion. Aden is a wonderful hero with dark secrets and a dangerous job as a spy. His job brings mystery and intrigue to SECRETS FOR SEDUCING A ROYAL BODYGUARD, and helps create shadowy plot twists, and a few surprising twists and turns.
Vivien has her fare share of family problems, yet her passion and happiness makes her a character readers will effortlessly connect with. The secondary characters are witty and move the plot along. The villain is exceptionally evil and will raise the hairs on the back of the reader's neck every time he enters the story.
I do find SECRETS FOR SEDUCING A ROYAL BODYGUARD to be a bit slow in places, and I find myself drowning in repetitive descriptions, and for a story based around a spy, the lack of adventure was disappointing. Aden spends most of his time babysitting Vivien, and the ending is wrapped up quickly and almost too easily.
Kelly was able to write steamy and passionate romance scenes between Vivien and Aden, which I enjoy, and the characters they meet in St. Clement are unexpected and fun. SECRETS FOR SEDUCING A ROYAL BODYGUARD is a romance with sensuality and emotion, but little adventure.
SUMMARY
In this witty, sensual new series, Vanessa Kelly introduces the Renegade Royals, illegitimate sons of the Royal Princes who are finding their rightful places in society. . .
Accomplished spy Aden St. George prefers to stay away from the frivolous ton, especially after the way his mother was used by the Prince Regent. But his latest mission compels him to guard unconventional, vibrant Lady Vivien Shaw. Rescuing her from kidnappers was easy. Resisting her beauty is not. Duty demands he keep an eye on her--and naturally, his lips soon follow. For someone who views entanglements as a weakness, this is pure, delicious folly...
Though grateful for Aden's help, Vivien has secrets she must keep hidden. Yet with her abductors still at large, she needs Aden's protection almost as much as she craves his touch...
---
What do you think about this review?
Comments
No comments posted.

Registered users may leave comments.
Log in or register now!