"Super sexy romance with great characters"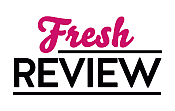 Reviewed by Miranda Owen
Posted December 10, 2013

Romance | Romance Erotica Sensual
FULL THROTTLE is Book 7 in this author's Fast Track series. I have been a fan of this series for years. I enjoy the well-written, sexy scenes between the main characters, as well as the witty one-liners and sharp dialogue. This book is no exception. The two main characters in this story -- Shawn Hamby and Rhett Ford -- are connected to the main characters from the previous book. Eve Monroe Ford is Shawn's best friend and Rhett's sister-in-law, and Nolan is Rhett's older brother.
I enjoyed catching up with Nolan and Eve since reading about them in the last book. Whether it's fate or just dumb luck, Shawn and Rhett meet at a fetish club. There is some obvious mutual attraction but after only meeting briefly, they don't see each other again until things take a dramatic turn in Shawn's life. Due to some stipulations in her grandfather's will, if she is not married soon, she will lose Hamby Speedway. Rhett is the first man who comes to mind as a potential instant husband because they both have a love of dirt track racing, and she feels that he would understand the importance of her keeping the speedway at all costs. I enjoy marriage of convenience storylines in general and I liked this one.
The characters are well-developed and seemed very real. Nolan remains my favorite Ford brother, but Rhett has his good points. As he says, he may not be as engaging and demonstrative with his emotions as his older brother, but he knows how to treat a woman well. He's passionate, loyal, and helps out around the house. Another big plus in his favor, as far as I'm concerned, is that he likes Shawn's confidence and that she's comfortable in her own skin. He finds strong women attractive.
There's a lot of talk in this book about submission and dominance. However, there's not a whip or dungeon in sight. What Rhett really wants is Shawn's trust. It's interesting to watch the push and pull in the relationship while they figure themselves and each other out.
There's also talk in the book about the fact that Shawn is eight years older than Rhett's twenty-five years. It's not something Shawn agonizes over in the book, but it's always lurking at the back of her mind. The book fully explores Shawn's fear of trusting a man in a relationship and why Rhett confuses her so much.
FULL THROTTLE is a lot of fun and super sexy, with some emotional heavy lifting thrown in. I look forward to reading the next book in this series as well as other things by this author.
SUMMARY
Easing into the turns…

As one of only two girls on the tween racing circuit, Shawn Hamby has always run with a fast crowd. But now at thirty-two, she doesn't need to prove anything to anyone. And she definitely doesn't need a man bossing her around off of the track…

Putting the pedal to the metal…

But after a silly girls' night at a fetish club, Shawn can't get Rhett Ford out of her mind. He's younger than her, and he's her best friend's brother-in-law, which should be red flags. Rhett is looking for someone to lead in bed, but he can't imagine that Shawn would ever submit to him. Boldly surrendering is more her style. And with Rhett behind the wheel, it's going to be one wild ride…
---
What do you think about this review?
Comments
No comments posted.

Registered users may leave comments.
Log in or register now!