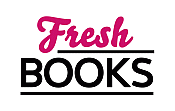 Best reads in December
//================================================== // Deprecated methods // I don't recommend the use of the following methods, // but they are included for backward compatibility. // You can delete them if you don't need them. //================================================== //-------------------------------------------------- this.set_image = function(imageobject) { // This method is deprecated; you should use // the following code instead: // s.image = document.images.myimagename; // s.update(); if (!document.images) return; this.image = imageobject; } //-------------------------------------------------- this.set_textarea = function(textareaobject) { // This method is deprecated; you should use // the following code instead: // s.textarea = document.form.textareaname; // s.update(); this.textarea = textareaobject; this.display_text(); } //-------------------------------------------------- this.set_textid = function(textidstr) { // This method is deprecated; you should use // the following code instead: // s.textid = "mytextid"; // s.update(); this.textid = textidstr; this.display_text(); } } //-->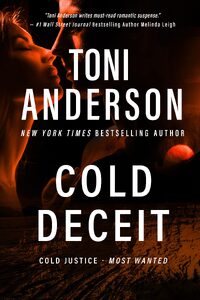 "Kresley Cole succeeds in every genre she attempts."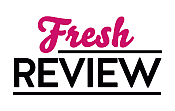 Reviewed by Annie Tegelan
Posted December 5, 2013

Erotic | Romance Erotica Sensual | Novella / Short Story
Kresley Cole takes on the Erotic Romance genre with igniting passion and larger-than-life characters!
From the lush backstage of Russia comes a deadly hitman who has come for Natalie, a graduate student who has an unknown past. When Natalie hires a private investigator to locate her father, she soon hits a dead end when he no longer responds to her emails. Then, one night, at a bar with her friends, she encounters a man who draws her attention like a moth to a flame. Just as I predicted, she gets burned. But this mysterious man makes a mark on Natalie until he is all that she thinks of.
When he breaks into her home and finds her in a compromising position, Sevastyan must reign in his lust because his job is to take Natalie and return her to her mega rich and mega powerful father.
In a seductive dance that will absolutely thrill and entice readers, the first episode in the Game Makers serial will undoubtedly set readers on fire with its scorching hot sex scenes. If you thought Cole's Immortals After Dark series was sexy, THE PROFESSIONAL: PART ONE creates a burn within you that will have you wanting more! I was riveted to each page and found myself salivating over the hero and laughing along with the heroine. It seems that Kresley Cole succeeds in every genre she attempts. THE PROFESSIONAL: PART ONE is an excellent start to what I know will be a killer series!
SUMMARY
ARE YOU READY TO PLAY?

From #1 New York Times bestselling author Kresley Cole comes The Game Makers; a scorching new erotica series about a young woman desperate to uncover the mysteries of her past and the hitman bound to protect her.

From an opulent palace in Russian, to the wicked playgrounds of the mega-wealthy in Paris, to the sultry beaches of Spain, the two lovers will discover that even their most intimate—and forbidden—fantasies can come true…
---
What do you think about this review?
Comments
No comments posted.

Registered users may leave comments.
Log in or register now!