"You Can't Just Disappear in the Middle of the Ocean or Can You?"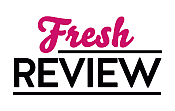 Reviewed by Sharon Salituro
Posted November 25, 2013

Romance Suspense | Thriller | Inspirational Mystery
Darcy St James is a former private investigator, now she is a reporter. Darcy gave up investigating after the last case just didn't end well. Darcy realized that she just couldn't continue in this line of work. Darcy's former partner Abby is still doing investigating, and places a call to Darcy. Abby is working on a cruise ship, and has come across some very starling issues. Abby wants Darcy to come and help her investigate this case.
Against Darcy's better judgment she agrees. When Darcy arrives on the ship she spots Abby. When she heads to the area that they agreed to meet at, Abby is no where to be found. Darcy asks around, but the only answer that she gets is that Abby quit her job and left the ship. Darcy finds this very hard to believe as she just saw her on the ship.
Gage Mckinna and his family own and run a business that lead people on adventurous excursions. Gage and Darcy had met on her last case. They felt that with the way that they both lead their lives, that there is no way that they can have any kind of relationship. Neither one knows that the other one is on this ship.
Darcy knows that something is not right about Abby up and leaving this case. When she runs into Gage she tries to explain the situation. Abby's disappearance just doesn't sit right with Gage. Gage agrees to help Darcy out not only to find Abby, but to keep Darcy safe.
As the cruise continues more and more things just are not adding up.
STRANDED is the first book that I read by Dane Pettrey. I think to better understand this story line, you really have to read the first two books in the Alaskan Courage Series. Dane touches on what happened prior to Gage and Darcy, but at least for me it was not explained enough to fully understand it.
Learn more about Stranded
SUMMARY
Eager Fans Await Bestselling Author Dani Pettrey's Latest Romantic Suspense

When her friend vanishes from a cruise ship, reporter Darcy St. James isn't satisfied with their explanation that she simply left her job of her own accord. Something isn't lining up, and Darcy believes the only way to find the truth is to put herself in Abby's position. Within days, Darcy learns her friend wasn't the only person to disappear mysteriously. Last summer, a woman vanished under almost identical circumstances.

Gage McKenna has taken a summer-long stint leading adventure excursions for the passengers of various cruise lines that dock for a few days of sightseeing. He's surprised to find Darcy working aboard one of the ships, investigating a troubling report. Something sinister is going on and the deeper they dig the more Gage fears they've only discovered the tip of the iceberg.
---
What do you think about this review?
Comments
No comments posted.

Registered users may leave comments.
Log in or register now!