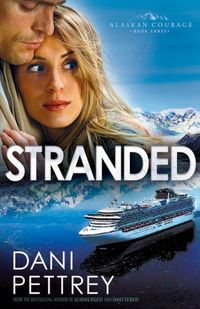 Purchase
Alaskan Courage #3
Bethany House
September 2013
On Sale: September 1, 2013
Featuring: Gage McKenna; Darcy St. James
352 pages
ISBN: 0764209841
EAN: 9780764209840
Kindle: B00CIUJYMK
Paperback / e-Book
Add to Wish List

Romance Suspense | Thriller | Inspirational Mystery
Eager Fans Await Bestselling Author Dani Pettrey's Latest Romantic Suspense

When her friend vanishes from a cruise ship, reporter Darcy St. James isn't satisfied with their explanation that she simply left her job of her own accord. Something isn't lining up, and Darcy believes the only way to find the truth is to put herself in Abby's position. Within days, Darcy learns her friend wasn't the only person to disappear mysteriously. Last summer, a woman vanished under almost identical circumstances.

Gage McKenna has taken a summer-long stint leading adventure excursions for the passengers of various cruise lines that dock for a few days of sightseeing. He's surprised to find Darcy working aboard one of the ships, investigating a troubling report. Something sinister is going on and the deeper they dig the more Gage fears they've only discovered the tip of the iceberg.
Alaskan Courage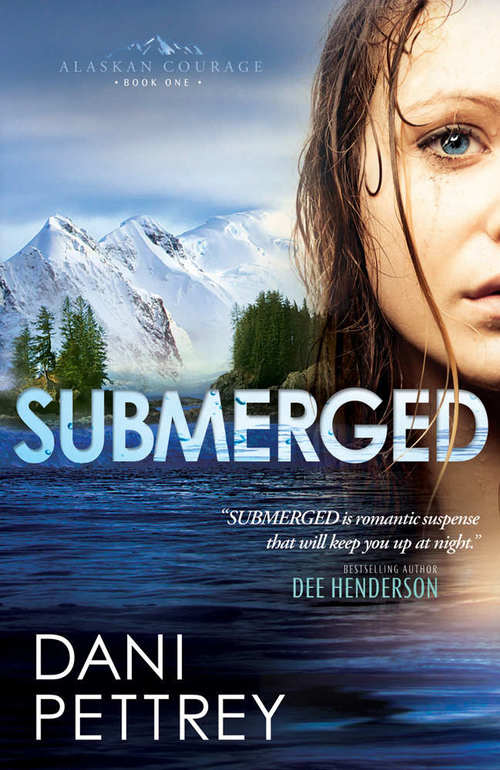 Submerged
#1.0
Amazon.com | BN.com | Apple Books | Kobo | Google Play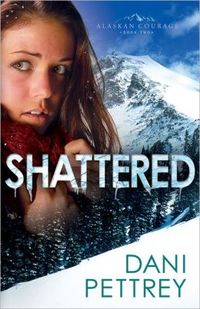 Shattered
#2.0
Amazon.com | BN.com | | |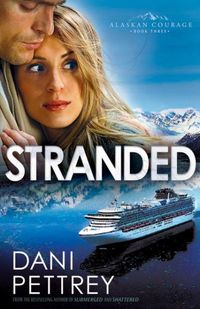 Stranded
#3.0
Amazon.com | BN.com | | |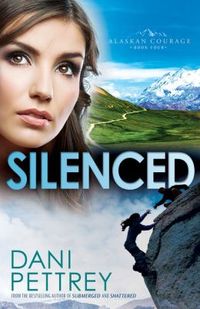 Silenced
#4.0
Amazon.com | BN.com | | |
Comments
38 comments posted.
Re: Stranded

I haven't read any of Dani's books yet BUT I've heard great
reviews of her books. I'm looking forward to getting to know
this author that has captured so many hearts!
(Judy Burgi 2:45pm December 5, 2013)
Judy, they are great!! I'm so looking forward to Silenced and
the last book!!
(Debbie Shawver 2:47pm December 5, 2013)
Dani sounds like a true multi-tasker. I can relate. Me,too! I'm a Social Worker. My daughter got married last year, and the wedding turned out perfect! It was lovely! And, on another sunject, I have heard our sense of smell is supposed to be the one that brings back memories and recollections more clearly then any other sense. I think that's why the holidays brings such intense emotions to all of us. The smell of bread cooking brings back the smell of my grandmother's biscuits! One of my favorite memories! :)
(Sandy Fielder 2:56pm December 5, 2013)
I thought I spell checked...that should have been subject not sunject. :)
(Sandy Fielder 2:57pm December 5, 2013)
Senses are definitely powerful things. I can be reminded of
something from years ago with just a scent.
(Deidre Durance 3:02pm December 5, 2013)
I love, love, love the great tidbits you have offered. Our senses are
demanding, sensitive, and strong. We better pay attention to them. Thank
you for what you do and Happy Holidays!
(Melanie Backus 3:06pm December 5, 2013)
I reader her books over and over and over! I am
So excited to see what comes next and I will
Enjoy following her career!
(Jamie Restemayer 5:20pm December 5, 2013)
I love all of your books and would love to win this set. If I
do they will be donated to the library at the school where I
work.
(Kristine Morgan 5:22pm December 5, 2013)
I really, really would love to win this set. I've read great
reviews of the books that are already out.
(Karen Gervais 6:57pm December 5, 2013)
I LOVE Alaska! Not enough novels set in the north woods like yours...good luck on your new releases.
(Susan Coster 7:10pm December 5, 2013)
I only read Shattered in this series and I loved it. I am writing a personal
essay for a contest and it is the hardest thing. My family and friends do not
understand how I love to read but hate to write. It is due tomorrow and I am
still going through edits. Hopefully I will get the opportunity to read the
whole series.
(Sonnetta Jones 7:14pm December 5, 2013)
Correction I read Stranded not Shattered
(Sonnetta Jones 7:15pm December 5, 2013)
WOW and I thought I was busy!!!! I love your books!! I have read them all and they are wonderful! So excited to read Silenced! But I can't wait to hear more about Reef!
(Sharon Rudolph 7:51pm December 5, 2013)
This series sounds great! Can't wait to read it.
(Jennifer Richardson 9:25pm December 5, 2013)
They are some great tips. I know petting my animals is relaxing.
(Maureen Emmons 9:56pm December 5, 2013)
Cant wait to read this series and the tips are terrific!
(Denise Austin 10:09pm December 5, 2013)
my sons angelversary was today and its been a rough day. it would be amazing to curl up with these books when I'm having a hard time with my sons death
(Casandra Mckune 11:18pm December 5, 2013)
I lived in Alaska for a couple years when I was a child---would love to read these to bring back memories.
(Sue Farrell 12:00pm December 6, 2013)
Dani is a new-to-me author, but this series sounds interesting. I also like the tips given.
(Marcy Shuler 12:15pm December 6, 2013)
Wow, Congrats on your 4 new books: SUBMERGED, SHATTERED,
STRANDED, SILENCED. I love the beautiful book covers too! I
would love to travel to Alaska someday. I would love to win
and read your books this Christmas. Happy Holidays and Thank
You for the great tips too. Cecilia CECE
(Cecilia Dunbar Hernandez 12:51pm December 6, 2013)
I would love to live in Alaska. I love the scenery but one of my co-worker has told me it is quite expensive to live there since more of the necessary is deliver from the mainland. That is what is brother inform him.
(Kai Wong 1:00am December 6, 2013)
I would like to read these the titles are simple but thought provoking and lead me to believe these characters have some strengths and substance!
(Darci Paice 1:20am December 6, 2013)
I haven't read any of these books but I am so looking forward to it.
(Jane Thompson 2:54am December 6, 2013)
All your tips work well for people who are not writers too. Most of us have hectic days around the holidays and the tip about using different scents could work for everyone.
(Kathleen Yohanna 4:31am December 6, 2013)
i have read a few of her books and enjoyed them so this would
be great to win
(Denise Smith 8:21am December 6, 2013)
I love Alaska and enjoyed your books very much!!
(Bonnie Capuano 8:42am December 6, 2013)
Great ideas for chilling (or notching things down) during holidays. Your books sound wonderful. I haven't read any - but they are now on my TBR list. Happy Holidays!! Thanks for the chance to win.
(Nancy Reynolds 9:34am December 6, 2013)
I have read a few of the books and they are captivating.
(Sharon Berger 9:46am December 6, 2013)
I love to read mysteries and this sounds like something I would like to read. I also love Alaska and would like to visit someday.
(Melissa Taylor 9:50am December 6, 2013)
When I need to get motivated, I keep music on in the background, but nothing too wild. I can't keep my kittens out of my hair, because they're going to do what they're going to do, but I try to do my most intricate work while they're napping. My Husband also knows when he should interrupt me, and when he shouldn't, which is a plus. I always have my glass of Coke nearby, or a nice glass of iced tea for a good energizer, even if it isn't healthy. I do what I have to do. A nice spray of lavender in the air is always refreshing, even if it's supposed to be calming. As for your books, I'm anxious to read them. Since I can't get any more hours in the day, which would be nice, I just have to fit in the time to read your books, which I plan to do this Winter. I have decided to just break down my day, and fit so many hours to do certain things, instead of plunging into it, the way I normally do. I think it will be more constructive that way. I'll also be able to relax and read your books. It will give me time to savor them, the way I want to. Congratulations on getting the set done. I've always been fascinated with Alaska, so these should make an exciting read!! Have a wonderful Christmas and New Year!!
(Peggy Roberson 11:04am December 6, 2013)
I have not read Dani's books yet. But I have added them to my tbr list. Thanks for the giveaway.
(Kimberley Coover 2:56pm December 6, 2013)
Great tips. Completely agree about the coconut lime lotion as
it the scent always takes me back to being at the beach. Hope
you have a wonderful Christmas.
(Leslie Davis 4:19pm December 6, 2013)
I haven't read this series at all but I will definately put it on my TBR list. Your tips are great! I never heard of the Bookish Tree and went there and found it to be really great. Thank for the contest and the tips.
(Vennie Martinisi 5:15pm December 6, 2013)
Those are some great writing tips. I should pass them on to a few people I know. Thanks!
(Laura Gullickson 5:33pm December 6, 2013)
thanks for the tips
(Janet Gould 6:28pm December 6, 2013)
I retired from Southeast Alaska. We had 5 or 6 tour ships a day during the summer. Love the summers , but winter is so
COLD! Will love reading these books!
(Barbara Wells 6:37pm December 6, 2013)
I love Alaska. Lived there for 4 years. Thanks for a chance to win.
(Linda Hall 9:07pm December 6, 2013)
Enjoyed your blog. Great contest.
(Sheila True 10:27pm December 6, 2013)
Registered users may leave comments.
Log in or register now!