"A brilliant jewel of historical fiction - a must-read for fans of mediaeval literature."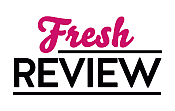 Reviewed by Auriette Lindsey
Posted October 16, 2013

I'm so glad to have discovered Elizabeth Chadwick. Her novel, SHADOWS AND STRONGHOLDS delivers a vivid view of life in mediaeval England. The story centers on Brunin FitzWarin, the quiet son of a lord, as he grows from squire to knight, but the plot encompasses the larger conflicts and dangers of a divided kingdom.
Ten-year-old Brunin, long cowed by his bitter and controlling grandmother, is sent to the de Dinan keep to serve as a squire. His father hopes his good friend can bring out the best in Brunin. De Dinan and his family provide the support and the skills Brunin needs, but he can only find the courage within himself.
Chadwick's rich descriptions make it easy to picture life in 12th century England, a country divided by a struggle over the monarchy. For Brunin, the conflict means a constant battle over who has the right to the castle and lands where he grew up. Every character is crisply defined, from Brunin's mild mother, to a rival lord's squires who delight in tormenting the boy, to the diversity of the de Dinan daughters.
SHADOWS AND STRONGHOLDS is a real gem for readers who enjoy historical novels and romances.
SUMMARY
Ten-year-old Brunin FitzWarin is an awkward misfit in his own family. As an act of encouragement, his father sends him to be fostered as a knight in the household of Joscelin, Lord of Ludlow. Here he meets the lord's youngest daughter, Hawise, and a strong friendship is formed.
When Brunin aids his lord in supporting Prince Henry in his battle against King Stephen for the English crown, his own land comes under threat. As the war for the crown and the land rages, Brunin must defeat the shadows of his childhood and put to use all he has learned, confronting his future head on.
---
What do you think about this review?
Comments
No comments posted.

Registered users may leave comments.
Log in or register now!