"Matt's mission ends up sending his heart soaring."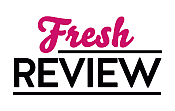 Reviewed by Annetta Sweetko
Posted October 15, 2013

MATT Coleman is a member of Task Force Zeta as a computer expert. He's a certified genius but lately feeling like a loser. It's been forever since he's had a date and sex ... forget about it. His teammates are all pairing off and he's getting tired of being left behind. Even his so far unseen buddy Sam from the Omega Team is going on a mission.
MATT goes so far as to try out an online service but after a couple of dates; one wanted to hook up with a SEAL and the other helped spend his money and wanted free help with her computer. He's ready to give in when he gets an assignment in Dubai.
Samantha Foster "Sam" is the only female member of Omega. Her assignment is to go under where no man can go. Who else could infiltrate a modern day harem? She is there to find out who the terrorist-minded mole might be, she certainly doesn't expect to find her buddy MATT staying in the same palace.
MATT is shocked to learn that Sam is a she, but for the first time in a long time he is happy to be alive and happy to help Sam out in any way he can.
MATT is an appealing and fast paced but very short story. This is book 11 of the author Cat Johnson's "Red, Hot and Blue" series. It was especially cute and funny when the couple began discussing the "sex toys" in the drawer. I almost dropped the book laughing when I read hunky but very nerdy Matt had emptied the drawer into his luggage when he left the palace. I did find the ending of the mission a little abrupt but all in all this is a funny, hot and intriguing read.
Learn more about Matt
SUMMARY
Some SpecOp assignments are more special than others.
Red, Hot, & Blue, Book 11
Matt Coleman. Task Force Zeta's computer expert. Certified genius. Dateless loser. He's getting damned tired of watching his teammates pair off, while the only thing he's had his hands on lately is a computer keyboard.
Even Sam, the Omega team's communications guy—who Matt only knows through daily instant messages—is going on missions while Matt sits home, bored and jealous. Until he finally gets a shot at an assignment in Dubai.
As the only female on Omega team, Samantha Foster isn't surprised that the mission to Dubai is all hers. After all, only a woman can infiltrate a modern-day harem to ferret out a terrorist-minded mole. The big surprise is when she's sent along with a guest's dinner as dessert—and finds Matt on the other side of the bedroom door.
After he gets over the shock that Sam is a woman, Matt is more than happy to help her in any way he can. In the shower. In the bed. Oh yeah, and on the computer too.
This book has been previously published.
Warning: What happens in the harem doesn't always stay in the harem.
---
What do you think about this review?
Comments
No comments posted.

Registered users may leave comments.
Log in or register now!