"Sometimes the past just keeps coming back to haunt you no matter what you do."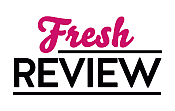 Reviewed by Lynn Cunningham
Posted September 12, 2013

Mystery Woman Sleuth | Women's Fiction Contemporary
Ruby Rousseau is only twenty two years old and has already experienced more heartache than a woman twice her age. She fled from Tarble Women's College the year before just one semester shy of graduating due to an affair with a tragic outcome. Now, she's living with her mother and working in the obituary department of a local newspaper. It's not very exciting but at least she's safe from her past. Or so she thinks.
One day that is just like any other day in her life, Ruby receives a very odd delivery. It is the suitcase of a former dorm mate named Beth at her college. Ruby had borrowed the suitcase to take on a trip to Paris with her mother just before she left college under terrible conditions. The trip had not happened but apparently Beth had never removed Ruby's name tag and address from the suitcase.
In trying to return Beth's suitcase to her, Ruby discovers that Beth has recently gone missing. Ruby finds herself in the middle of the search for Beth, which also takes her on a path back into her own past. Even though it is a painful journey, Ruby is compelled to keep following the various twists and turns that somehow keep leading to the present.
Was the delivery of the suitcase to Ruby truly a mistake or the Universe's way of opening Ruby's eyes to what should have been right in front of her the whole time?
THE BUTTERFLY SISTER is a great read combining mystery, romance and a hint of the paranormal. Prepare to lose yourself in the story from the very first page; possibly even the first sentence. You will be taken on a journey that shows you both the good and the bad in people while keeping you on your toes in trying to figure out what exactly is going on.
THE BUTTERFLY SISTER is the debut novel of Amy Gail Hansen and, I have to say, she knows what she is doing! Her characters hold just the right amount of human flaws that endeared them to me. On top of that, she crafted a wonderful little twist that I don't believe anyone will see coming until it is right on top of them!
I love discovering new authors and Amy Gail Hansen is going on my list of new favorites. You can bet that she will be on your list, too, once you read THE BUTTERFLY SISTER.
SUMMARY
"My past was never more than one thought, one breath, one heartbeat away. And then, on that particular October evening, it literally arrived at my doorstep."
In The Butterfly Sister by Amy Gail Hansen—a moving Gothic tale that intertwines mystery, madness, betrayal, love, and literature—a fragile young woman must silence the ghosts of her past.
Ten months after dropping out of all-girl Tarble College, Ruby Rousseau is still haunted by the memories of her senior year, a time marred by an affair with her English professor and a deep depression that caused her to question her sanity.
When a mysterious suitcase arrives bearing Ruby's name and address, she tries to return it to its rightful owner, Beth—a dorm-mate at Tarble—only to learn that Beth disappeared two days earlier.
With clues found in the luggage, including a tattered copy of Virginia Woolf's A Room of One's Own, which Ruby believes instigated her madness, she sets out to uncover the truth.
---
What do you think about this review?
Comments
No comments posted.

Registered users may leave comments.
Log in or register now!