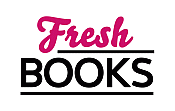 June blooms with love and intrigue
"Dime Store Owner Tries to Prove Friend Innocent of Murder"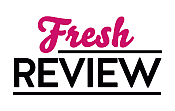 Reviewed by Min Jung
Posted July 12, 2013

Devereaux ("Dev") Sinclair, owner of the local five-and-dime store in Shadow Bend, Missouri, enjoys her life, for the most part. Her store, purchased a few years ago from aging twins, is doing well, as is her side business of making custom gift baskets. She's grown accustomed to being the target of gossip since her father went to prison years ago for white collar crime, although she's never believed the accusations against him and she's gone out her way to make sure that everything she does is squeaky clean (which is why she's terrified when she discovers a purchase she makes from Elise Whitmore may have actually been illegal). And things are on track with Jake Del Vecchio, Deputy U.S. Marshal and the man she's been dating for the past month -- until he stands her up for a date because he's suddenly called back to active duty and his first assignment is an undercover gig with his ex-wife as his boss.
On the same night, Dev's ex-boyfriend (from her high school days), Noah Underwood calls her and asks if she could be his date to a high society fundraiser. Although Dev would rather do anything else, she relents since Noah also explains that, while there, he could connect her to a real estate agent who may be interested in making a large, ongoing gift basket order. The night is cut short, though, when Dev's friend Boone (and Noah's arch enemy) calls to say he's been arrested for Elise's murder.
Dev can't believe that Boone would ever murder anyone, so she decides to do whatever she can to prove his innocence. Although Noah can't stand Boone, he agrees to help her in case it helps him win her over. Also joining in the effort is Dev's best friend Poppy, the police chief's daughter. Poppy and the police chief haven't gotten along in years, and Poppy believes he has arrested Boone just to irritate her since she and Boone are friends. However, evidence mounts against Boone and Dev and her friends have their work cut out for them.
NICKELED-AND-DIMED To DEATH is an entertaining read, and I was kept guessing by the mystery throughout the entire book. The characters in the book are fun to read about, especially Dev's grandmother who keeps pushing her toward Jake, rather than Noah. Like many small towns, many of the people who populate the book are vivid and lively characters who end up unwittingly sharing clues with Dev. I do, hope, though that the romantic conflict between Jake and Noah gets resolved soon so it does not get tedious.
SUMMARY
Dev's five-and-dime may be doing well, but her love life is in turmoil. She's torn between Deputy U.S. Marshal Jake Del Vecchio, who is on an undercover assignment, and her ex-beau Noah Underwood, the local doctor from a high-society family. So she welcomes the distraction when Elise Whitmore offers her a great deal on antique chocolate molds that would be perfect for her Easter gift baskets. But do the molds actually belong to Elise's soon-to-be ex-husband? In buying them, has Dev committed a felony?
When Elise is found shot to death, the mystery deepens—and Dev's good friend Boone, who discovered the body, is taken into custody. With the help of her best buds, Dev must clear Boone's name and find the real killer. Good thing that when it comes to amateur sleuths, they broke the mold with Dev Sinclair.
---
What do you think about this review?
Comments
No comments posted.

Registered users may leave comments.
Log in or register now!