"A Story of Romance and Intrigue"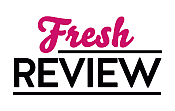 Reviewed by Lee Erin Berryhill
Posted July 9, 2013

Julia is betrothed to a man who sees her as a younger sister. Desperate for one passionate kiss, Julia succumbs to a stranger's seductions, and the steamy encounter changes her life forever. When she meets the stranger again, she is no longer a titled lady, but a paid companion, a fallen woman.
Thomas Merritt is a ruined man himself, and a thief. His brief liaison with Julia left him wanting more, but he left England soon after, knowing he could never be a part of her life.
When Julia and Thomas meet again in Vienna, a city filled with political intrigue, they both have secrets, and they both need the other's help. Julia and Thomas find they are still attracted to one another, but will they each be able to help the other? If they don't they could lose both their lives.
THE SECRET LIFE OF LADY JULIA is a creative and unique historical romance. The political intrigue and espionage form an exciting plot filled with secrets. Julia's secret is predictable, but Thomas's secret filled past is surprising and unexpected. THE SECRET LIFE OF LADY JULIA has few dull moments, and is filled with conspiracy and scheming. Lecia Cornwall writes with great detail, making characters come alive, especially the royalty Julia meets in Vienna. Each character from Julia and Thomas, to Donovan and Princess Katerina has their own distinct personalities, which make reading THE SECRET LIFE OF LADY JULIA an enjoyable experience.
Readers will be able to sympathize, laugh with, and cry with each individual character, and each one is memorable enough for readers to love or hate. Ms. Cornwall is an amazing story - teller, and THE SECRET LIFE OF LADY JULIA is a book I will re - read and recommend.
SUMMARY
Lady Julia Leighton has been betrothed since her eighth birthday to an old family friend who feels more like a brother than the love of her life. At her long–awaited betrothal ball, she encounters a handsome stranger, and the heady mixture of champagne and experimental kisses leads to seduction born of a desire to feel something extraordinary in a man's arms before her marriage to the man her grandmother calls 'Dull Duke David".
Thomas Merritt is only at the ball to steal a magnificent tiara owned by Julia's mother. Disowned by his brother for his rakish behavior, Thomas makes his way in the world by seducing rich women and stealing their jewels. But when he catches sight of the beautiful young bride–to–be, and watches her fiancĂ© completely ignore her, he sets out to charm her, to flirt a little. When he steals a kiss, the intensity of his own feelings surprise him. He thought himself beyond feeling anything for any woman, but when he realizes too late that Julia was a virgin, he finds himself tempted to see her again. But she is betrothed to a duke, and he is more likely to end up dead than welcomed into the family. He leaves for Paris the day the Napoleonic wars officially end, both to find richer pastures and to try and forget Julia.
But when their paths cross again, years later, they are both in very different circumstances. Julia, disgraced after the death of her fiance, has a secret she's desperate to keep from Thomas. Thomas has a very dangerous secret of his own and it turns out that Julia is the only person who can help him. But will the past threaten to overtake their rekindled love?
Excerpt
CHAPTER SIXTEEN
The intimate supper at Princess Kostova's lavish apartments turned out to be for four, not two.
Katerina greeted Thomas at the door with a warm embrace and a promising kiss, then stepped back, running her hand over his lapels.
"My oldest and dearest friends have arrived, and I could not turn them away." She kissed him again. She tasted of champagne, smelled like gardenias. "I think you will like them. Come." She clasped his hand in hers and tugged him toward the little dining room, since the big dining room was being set to accommodate the luminaries who would attend her salon later that evening.
An elderly gentleman stood as they entered, his dark eyes assessing Thomas at a glance.
"You have a new gentleman, Katya. How delightful. We shall grill him like a squab and devour him. I do hope you're up to it, Monsieur."
"Behave yourself, you old roué," the princess admonished gently. "This is Viscount Merritton. Thomas, this is the Prince de Ligne."
"Ah, Thomas is it? First names already," another voice purred. "Then he is more likely to be dessert than the main course." Thomas turned to look at a large woman reclining on a chaise longue, her eyes bright, her smile suggestive, though she was old enough to be his grandmother. Thomas's eyes popped. The woman's bulky figure dripped with jewels, from the tiara on her gray head to the waterfall of diamonds, rubies, emeralds and pearls that flowed over her vast bosom.
"This is my godmother, and my mother's oldest friend, Madam Anna," Katerina said.
"Charmed," the jeweled lady said with a thick Russian accent, letting her eyes wander over him as if she were indeed contemplating dining on him. She extended her hand to be kissed. Every finger bore a glittering ring. Thomas smiled.
"Likewise charmed, madam."
The Prince nudged him. "Be careful, viscount. Anna and I met many years ago in Russia, at the court of Catherine the Great. I was bewitched by her beauty and her wit, and I have been under her spell ever since."
Anna grinned, her jewels twinkling with delight. "I have a penchant for military men. So did Empress Catherine. I was the Empress's 'tester.' Does that shock you, young man?"
Thomas's brows rose. "You tasted her food?" He took a seat near the chaise.
The prince chuckled. Madame Anna purred. Katerina smiled behind long fingers.
"It's nothing to do with food at all, Thomas," Katerina began. "When the Empress admired a certain gentlemen—"
Anna took over. "Oh, they weren't all gentlemen. In fact most were not—not even nobly born. She liked soldiers best of all. Are you a soldier, viscount?"
"He would be in uniform, Anna," The prince said gently. "When Catherine the Great admired a certain gentleman, Anna had the great responsibility of testing his, um, sexual prowess, before he was invited to the imperial bedchamber."
Thomas's surprise must have shown on his face, for everyone laughed.
"I see you are shocked indeed," Anna said. "But it was a privilege, you see, a great honor and—" she sighed, and trailed a be–ringed finger over her finery with a wicked smile. "Each time I recommended a man to the Empress and he pleased her, she would reward me with a bauble." She ran a long rope of pearls through her fingers and gazed lovingly at the ruby pendant on the end. "I have named all my little trinkets for the talented gentleman who were unknowingly responsible for them. The pearls are called Lieutenant Dashkoff—and the pendant, oh the pendant!—that is General Semyon."
"And where is your emerald pin, the sergeant, tonight?" Katerina asked.
Anna pursed her lips. "Alas, he is away on duty at present. Of course, the sergeant himself was hardly one of my favorites, nor Catherine's—though he pleased her for a night or two—and a lady needs to eat."
Katerina patted her hand. "I will send someone to buy the pin back for you."
"Oh would you, my dear?"
The prince smiled at Thomas. "All very baffling, non? It is a game they play. When one is ... how do you English say it? In Queer Street? Without blunt? One must do what one needs to survive. Anna refuses to accept charity. Instead, she pawns her jewels, and her goddaughter buys them back."
Thomas knew exactly how that worked.
At the delicate chime of a bell, a set of damask curtains at the end of the room parted, revealing an intimate table set for four. The prince escorted Katerina, and Thomas offered his arm to Anna. She squeezed his bicep, as if she were testing him too. She sniffed his cologne and nodded approvingly. Katerina raised one eyebrow and smiled fondly at the old lady.
"Well?" she asked.
"He will do, but let us see how he eats."
"It is a theory that Catherine had," Katerina whispered. "If a man enjoys his food, he will enjoy a woman similarly." The table was so small her knee rested against his under the long white cloth.
Thomas stared at the variety of food. The table positively groaned with roast pheasant, caviar, and chicken. An equally eye–popping selection of chocolates, cakes, and fruit waited on the sideboard. He raised a glass of red wine, sparkling like Anna's ruby in the glass.
"And yet, if a man ate so much, would he be able to perform to any woman's satisfaction?" he asked.
Madam Anna looked pleased. "You have passed the second test as well, dear viscount. A man must savor, not gobble, his meat." She waved her hand over the lavish meal as if casting a spell. "He must choose what to enjoy, do so slowly, appreciatively. Between courses, he must cleanse his palate, heighten his senses for the next dish."
The prince chuckled. "I told you she was bewitching, did I not? You will never look at a chop or a bit of liver pùté the same way again, will you?"
"You will taste every mouthful," Katerina said in a low purr, taking a spoonful of caviar.
"Especially dessert, the sweetest course—the rich cream, the tartness of the fruit, the smooth gloss of chocolate, and the pungent nip of cinnamon that comes at the end," Anna added.
"Praise the lord it comes," The prince sighed, and mockingly fanned himself with his napkin. Katerina nudged Thomas's knee under the table, rubbed it intimately, a promise of sweetness.
The prince raised a toast as the second course was served, chicken in a fragrant sauce, rich with garlic and wine. "I will now do my best to change the topic of conversation, so the viscount may eat his meal without having his bedroom skills analyzed. I encourage you to eat as you please, sir. Pick up a chicken leg and gnaw on it if you wish, spread the caviar on bread, and let these hussies wonder what it means. It would give Anna great pleasure indeed to watch you, try to puzzle out if you like to start, so to speak, at the head or the tail."
"Your toast, old roué?" Katerina reminded him.
The prince raised her hand and kissed it. "Firstly, to the lovely company we find ourselves in tonight," he said, nodding to the two ladies. "Secondly, to the great pleasure of meeting new people," he said to Thomas. They drank deeply, and a footman stepped out of the shadows to refill their glasses. Anna held the servant's sleeve as she drained the glass, and smiled as he immediately filled it again.
"Tell me, Viscount," the prince said. "How do you come to be in Vienna for this great and auspicious event? My old friend Rousseau, the king of philosophers, would have said such a confluence of emperors and kings is rarer than the conjoining of stars in the heavens. He would say it means the end of the world. What say you to that?"
Rousseau? "I am simply a tourist," Thomas said.
De Ligne leaned forward. "Ah, on the Grand Tour, perhaps! I am pleased it is back in fashion. I took the tour myself, many years ago, before all the best places were spoiled by Revolution, and Napoleon's grande armée trampled all the rest. Which country did you enjoy most?"
Thomas met the old courtier's eyes, still sharp and dark as marbles. It was easy to imagine him as a great general, reading the battlefield, making tactical decisions based on what he saw. His gaze took a man's measure, Thomas realized. As surely as Anna had her method, de Ligne had his. Thomas held his gaze, resisted the temptation to look away look. Could the prince see what he was, what he'd become, what he feared most?
"Belgium," he replied to the prince's question, knowing the prince had been born there. "Brussels is lovely in the spring." He could hardly say he had yet to truly find a place he loved above all others, a home.
The light in the general's eyes went out. He shook his head, disappointed. "You try to flatter me, I think. Yet it is not necessary. I have no power now. I am simply an old man with interesting tales to tell, and so I am invited to dine by lovely ladies like Princess Kostova."
"You are my old roué," Katerina said, leaning over to kiss his cheek.
De Ligne grinned at Thomas. "She does it too, flatters me, but I will indulge her. Ah well, good manners insist that I return the favor and say that I enjoyed my time in London, though I could never understand the intricate etiquette of the upper classes. So many rules makes one stiff and dull. I was regarded as an oddity, a social buffoon, always putting a foot wrong. The English have no sense of humor at all, and I, as you have seen, cannot help but speak my mind. If something is amusing, I must say it is so."
"You are notorious everywhere for speaking your mind, dearest, not just in England." Katerina said lightly.
"And you are notoriously charming, Princess," he said. "Would you have invited me tonight if I did not say the outrageous things I do? We amuse each other, charm our friends, and shock those who do not know us well, as it should be. Do you not agree, viscount?"
"He learned this naughty banter from his dear friend Casanova," Anna whispered. She laid her hand on his, and he stared down at a pearl ring the size of a quail's egg. "Captain Starensky," she introduced the pearl. "I gave him a very good report, and so did the Empress. By now the Captain himself is long since dead, or old and ugly, but his namesake will keep me warm forever."
How easy it would be to slip one of the rings off the old lady's wrinkled fingers, Thomas thought. She would probably forget she'd worn it tonight, wonder if she'd pawned it. She would not suffer for the loss of it—the Princess would see to that.
Still, he hesitated. He was enjoying the company and loath to spoil the evening.
"One thing I liked about England were the ladies," the prince mused as the footman filled their glasses with wine the same color as Anna's yellow diamond earrings.
"Better than Russian ladies?" Katerina demanded, her blue eyes flashing fire.
The prince winked at Thomas. "Better than Austrian ladies, at any rate," he said. "Are you married, viscount?"
Thomas shook his head.
"Why?" Anna demanded. "You are so—" she squeezed his hand again.
"I have been traveling, and I haven't met a lady I want to wed," Thomas said, giving the usual excuses.
"A pity Katerina is already married," the prince sighed. "But what is your taste? A proper English lass, perhaps?" He glanced at the princess and Anna. "Englishwomen are taught the feminine graces, but nothing more intellectual. It is a rest for the mind to spend time conversing with an English lady."
"How very dreadful you are tonight!" Katerina said, laughing.
Thomas thought of Julia. She was anything but restful or soothing.
"You, for example, Princess," the prince went on. "You speak three languages, read widely, and you consider yourself quite independent of your husband's authority. You are a handful, my dear, and you know it. I daresay Kostov is sating himself on a buxom little tavern wench who doesn't speak a word of any language other than German, and even that not well, so he does not have to think of anything witty to say."
Katerina sniffed. "He is more likely to be closeted with the tsar and his companions and advisors. Not that they are conversing about anything. They are probably enjoying the favors of two dozen buxom little wenches." She gave Thomas a brilliant smile. "He has his amusements, I have mine."
"It's much the same in England," Thomas said. "The upper classes marry strangers of similar pedigree, breed blue–blooded heirs, and find their pleasures outside the marriage bed."
"Then perhaps the English are not as different from Europeans as I thought," the prince said. "Is that the kind of marriage you look forward to?"
"Not at all," he said, feeling the watch in his pocket, hearing the lullaby playing in his mind.
"Is it possible," Anna asked, "that you are promised to some English lady, and merely touring the continent to sow the last of your wild oats, as the English say, before settling down to the dull task of getting heirs with a woman you do not enjoy?"
"Oh, do tell me about her!" Katerina said, a sharp edge to her tone. Thomas glanced at her. Was she jealous? Her expression was unreadable in the candlelight.
"There's no one," he said, though it was a lie. Julia's face invaded his thoughts again. "I am a confirmed bachelor." She had become the hallmark by which he judged every woman he met. He remembered her—whether his memory of those few short hours in her company was accurate or not—as the most beautiful, charming, desirable woman he'd ever met. She'd been unskilled and inexperienced as a lover, but her response to him had been genuine. Regret filled him again, and he tightened his grip on the delicate stem of his wineglass.
"Ah, there is someone I think," the prince said, watching him. Thomas forced a carefree smile.
Katerina tilted her head. "Should I worry? Is she here in Vienna, waiting to scratch my eyes out for taking you from her company?"
Thomas took her hand and kissed it. "There is no one but you, Princess, at least tonight."
The prince barked a laugh, and raised his glass. "And that is all we have, mais non? Tomorrow is very far away indeed."
"What are Englishwomen like in bed?" Anna asked. "Or English men for that matter?" she waggled her gray brows and her tiara twinkled. "No, don't answer, darling viscount—I shall leave it to Katerina to tell me tomorrow."
As Katerina gently scolded her godmother again for her boldness, Julia's face filled Thomas's mind, the softness of her sighs as he loved her, the way she'd caught her bottom lip in her teeth as he kissed her breasts. Did she think of him as she lay with her duke, striving to breed an heir? Did she enjoy Dull David's touch, or recoil from it?
"You are embarrassing my guest, Anna," Katerina said, bringing him back.
"Not at all," he said lightly. "But I'm afraid I can't offer much illumination on the subject. I have been on the continent for over a year. I cannot recall the last time I even spoke to an English lady." He recalled every word that he had spoken to Julia. He winked at Anna. "Or an English gentleman."
The prince looked surprised. "You have not dined with anyone from the British delegation?"
Katerina sniffed. "Lady Castlereagh is exceedingly dowdy, and her husband is as stiff as a statue."
The prince took a spoonful of caviar and rolled his eyes with pleasure. "But there are other members of the delegation, much more pleasant company. For example there is a young lady—"
Anna interrupted. "I have heard Castlereagh's half brother is quite a scandal. What he lacks in charm, he makes up for in drunken persistence. Reminds me of Captain—"
The prince set his spoon down. "I was speaking of the ladies, Anna!" he scolded her interruption mildly. "Some of them are quite charming. For instance, there was a very lovely lady at the Emperor's ball the other night—"
Katerina's eyes widened in surprise. "Were you there, my roué? I didn't see you! How could I have missed you?"
He patted her hand. "With several thousand people there, half of them eating, half of them dancing, all of them talking at once, who could find anyone? This is much better, an intimate dinner, good conversation. Quality, instead of quantity."
"Never mind the flattery, old friend. Tell us all about the ball," Anna sighed. "Alas, I was unable to secure an invitation. I would have worn the general ... "
"Which one is the general?" Prince de Ligne asked.
"My other tiara, the one with the emeralds."
"Are there very many ladies traveling with the British delegation?" Thomas asked, thinking of the watch.
The prince pursed his lips. "Yes, a few. As I was saying, I met a charming lady at the ball named—"
Katerina laid a finger on his lips. "You shall not speak her name here! He is my guest, and tonight I want him to think only of me."
Anna gave Thomas a knowing grin. "She means to have you, viscount, even untested."
"Pity you did not think to bring letters of reference, my friend," the prince said, raising his glass." Ah well, we shall meet some morning in the park and compare all the women we have known and loved, though I daresay my list will be far longer, simply because I outrank you in age."
Thomas raised his glass in return, conceding the claim.
"Oh, do tell us now," Katerina encouraged him. "Of all your tales, I adore the ones about your amours most of all."
The prince let the footman refill his glass, then grinned. "Let me see ... " he said, rubbing his lower lip thoughtfully. "Ah yes, Versailles ... " he leaned in and filled the room with salacious tales of his romantic adventures, and Thomas realized he was enjoying himself for the first time in a very long time.
---
What do you think about this review?
Comments
No comments posted.

Registered users may leave comments.
Log in or register now!