"Hot, Erotic and Suspenseful"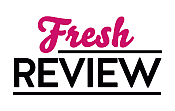 Reviewed by Louise Evans
Posted July 7, 2013

Erotic | Romance Erotica Sensual
COMPLETE ME picks up where Claim ME ended in Germany, with Damien facing murder charges. Nikki is torn between wanting Damien to tell the court about the sexual abuse by the hands of Richter so the charges will be dropped, but then on the other hand she does not want his most intimate secrets exposed and splashed all over the tabloids.
As everyone gets seated and settled in the courtroom for the first day Damien's German attorney gives the judge a note. At this time the judge asks all council on the both sides to his chamber. After an hour behind closed doors everyone emerges and the judge declares all charges will be dropped and that Damien is a free man. The two of them do not speak leaving the court or on the ride back to the hotel.
Once in the room all Damien wants to do is take a nap. After a while Nikki cannot stand it anymore and leaves. Her first stop his attorneys room to find out what happened. Some unknown person dropped off photos of Damien when he was in sexual positions. She did mot want to see the photos just knowing they existed was enough and that they are what got Damien acquitted.
While shopping she swears that she is being followed by a female she doesn't recognize, deciding her mind is playing tricks on her she blows it off. While out shopping Damien finds her and they have hot sex in a dressing room of a lingerie store. After this they decide to head to London to see if he can get any info on where Sofia might have vanished too. That is an underlying theme throughout this story.
Once back in the U.S. they go to Damien's lake house for a few days. Nikki gets a call from Lisa that she found Nikki a perfect office to rent cheap for her to start her business in. Nikki loves it and she and Lisa head to a nearby Starbucks to sign the papers. After Lisa leaves Nikki stays for a little bit and is approached by a women she doesn't know. Nikki is leery of this women until they figure out that they were at the same rooftop party of few weeks back that she is an actress and might know Jamey.
From here there is a lot of sex and drama. Nikki is stalked and Damien wants her protected and followed by his security detail, she tries to complain, but in the end he gets his way.
There is a happily ever for Damien and Nikki, in there own way. In my opinion I think COMPLETE ME is a perfect ending the Me Trilogy. Ms. Kenner stayed true to these characters and did not change them to have them fit into anyone's idea of an HEA, but their own. This is a great read and I highly recommend it. But if you have not read the other two books, you need to read them fist. You wont be disappointed.
SUMMARY
For fans of Fifty Shades of Grey and Bared to You comes the third novel in the erotic, fast-paced trilogy including Release Me and Claim Me. This sexy, emotionally charged romance continues the story of Damien Stark, the powerful multimillionaire who's never had to take "no" for an answer, and Nikki Fairchild, the Southern belle who only says "yes" on her own terms.

Our desire runs deep. But our secrets cut close.

Beautiful, strong, and commanding, Damien Stark fills a void in me that no other man can touch. His fierce cravings push me beyond the brink of bliss—and unleash a wild passion that utterly consumes us both.

Yet beneath his need for dominance, he carries the wounds of a painful past. Haunted by a legacy of dark secrets and broken trust, he seeks release in our shared ecstasy, the heat between us burning stronger each day.

Our attraction is undeniable, our obsession inevitable. Yet not even Damien can run from his ghosts, or shield us from the dangers yet to come.

Complete Me is an erotic romance intended for mature audiences.
---
What do you think about this review?
Comments
No comments posted.

Registered users may leave comments.
Log in or register now!