"Will the soul deep bond be enough?"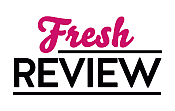 Reviewed by Annetta Sweetko
Posted July 2, 2013

In THE AWAKENING: AIDEN, Aiden O'Connell is worried about his friend Liam. He's going through a bad time in his mating after his chosen mate rejects the bond. Finally in desperation Aiden calls on psychiatrist, and half breed Dr. Jaylin Avgar to help.
Dr. Avgar had stopped treating shifters months before but the desperation of the situation sent her out to Aiden's home. She brings Liam out but warns that without help it will get worse. Liam refuses help at the time but Aiden has plans for the pretty doctor. He plans to make her his mate. It's the last thing that she wants, she's seen too much heartache with the so called "love for eternity" to not believe it's worth it.
Will Aiden be able to change her mind? When an accident almost sends Aiden into the world of his beast forever, is there anything Jaylin can do to save him? Will she?
THE AWAKENING: AIDEN is a fascinating look into a different kind of paranormal world. I know that is said a lot but this one is just that. It is a deep look into a case of "what if ..." What if the woman does not accept the bond? What will the shifter go through not just physically but mentally as well? The bond is supposed to be soul deep so what are the dangers. Author Abby Niles gives us a deep, intriguing glimpse of what could happen if refusal or denial is a facet of the shifters life. My only complaint would be that a glossary of terms might have come in handy a few times. That said I really did enjoy the book and if you are looking for an unexpected look into a shifters world you will find it here.
SUMMARY
Is the gift of eternal love a blessing or a curse?
After years of counseling grieving shifters, psychiatrist and half-shifter, Dr. Jaylin Avgar has become jaded on shifter mating. She wants to marry a human and forget about the love for eternity crap. Then she meets Aidan O'Connell, an infuriatingly laid back shifter who represents everything she doesn't want. Yet, the more he pursues her, the more she craves a future with him. Only one thing stands in her way: death. Can she overcome her fear of losing Aidan to the one guarantee in life?
Millionaire consultant, Aidan O'Connell knows he'll one day meet a woman who'll awaken an unrelenting mating instinct. Unfortunately, that woman is Jaylin, who has no qualms about telling him that he and his so-called eternity can shove it. When she pushes him away, he takes a drastic step so she can no longer escape. The close proximity throws the instinct into overdrive. Can he control the need engrained in him until he's certain she will reciprocate the bond, or will a moment of weakness doom him to hell on earth?
---
What do you think about this review?
Comments
No comments posted.

Registered users may leave comments.
Log in or register now!