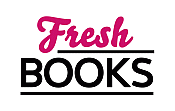 Fall into October Best Books
"Dark and edgy look into the next generation of Chanku."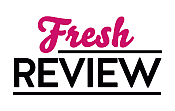 Reviewed by Annetta Sweetko
Posted June 17, 2013

The CEO of Cheval International, Lily Cheval, lives in California but her family, the Chanku shapeshifter pack live mostly in Montana. A series of rapes, in both Montana and near her in California, are committed in a way that makes the Chanku look involved. The acceptance of her people after being outed to the humans is tenuous at best and now it could lead to destruction or imprisonment. She has no idea that these acts will lead her to meet her very own DARK WOLF.
Sebastian Xenakis, is the son of Aldo Xenakis a charismatic cult leader, mage and someone who is preaching against the rights of the Chanku. When Sebastian meets the lovely Lily he is totally smitten. Even she is intrigued and when he was able to shift using magic, she feels a very deep connection. Maybe he should have listened to his mother and not sought his father out but then again ... no father ... perhaps no Lily.
Despite some strange happenings and circumstantial evidence pointing the accusing finger toward Sebastian, Lily believes in him, because she feels he is her mate. Sebastian knows he must fight his father and find out the truth about himself for the people who have quickly become like family.
DARK WOLF is intense and edgy, with a complex storyline that pulls you along at a very fast pace. This book is the first of a new Spirit Wild series and is a continuation of the next generation of Chanku from the Wolf Tales series. DARK WOLF is a fascinating read, filled with unbelievable heat and is not for the timid with the sexual scenes that contain every combination possible and then some. If you are looking for the typical wolves that mate for life with their one and only, this is not the book for you but if you enjoy a different type of paranormal, fantasy, shapeshifters, and full blown erotica ... you will enjoy reading DARK WOLF.
SUMMARY
It is a new beginning for the Chanku. For so long they kept their shapeshifting ability secret, but now they have assimilated into the world in ways they once never thought possible. Still there are those who want to destroy them, with dark powers of their own... A Bold New Beginning The CEO of Cheval International, Lily Cheval chooses to live alone, but a series of rapes and murders leave her wary and worried for her fellow Chanku. Then she meets Sebastian Xenakis and the connection is intense and immediate. The son of a charismatic cult leader, Sebastian is a mysteriously sensual man who uses magic to shift into wolf form. He and Lily come together in a moment of supreme ecstasy, succumbing to a primal passion that leaves Lily shaken but utterly alive. Is Sebastian her lifetime mate or is he her worst enemy?
---
What do you think about this review?
Comments
No comments posted.

Registered users may leave comments.
Log in or register now!