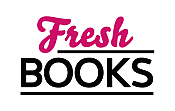 October ushers in great books with holiday themes!
"This college girl holds out for the right man - but will she recognise him?"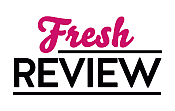 Reviewed by Clare O'Beara
Posted June 2, 2013

Rory's a college girl who's careful not to walk through bad neighbourhoods at night, and she has good friends. So when she drinks beer in quiet embarrassment with a guy while her girl pals entertain their boyfriends, she never expects him to try forceful sex. Saved by another student, Tyler, she admits that it's a big deal to her because she hasn't had a partner.
In TRUE, Rory's mother died when she was eight, and her father is just now getting a lady in his life. Rory grew up absorbed in maths and science, with early dating passing her by, and she likes to help in an animal shelter instead of partying. Tyler doesn't push it, but he turns up at the store where she works and they talk about books, and agree to study together sometimes. "I had no ability to fake it, to lie and giggle and flirt my way through conversations with guys," Rory tells us. She helps him study anatomy, despite teasing, and he helps her figure out the relationships in literature. At a party they're getting on well and kiss, but that night Rory overhears her dorm pals talking about how they bribed Tyler to get Rory into bed. Seems like she can't trust anyone, not even her own reactions.
Erin McCarthy then shows us Tyler's home life, with a prescription drug-addicted, drinking mother and two younger brothers who live in fear and squalor. Tyler is their only point of stability, and Rory is determined to clean up and cook a homey meal for the kids. Yet Rory's father's attitude, that his daughter is putting herself at risk - and at odds with the law - by being in a house with a drug addict, is simultaneously completely understandable.
I found TRUE to be a slightly younger version of last year's hit by Jamie McGuire, Beautiful Disaster, with less violence and hard drinking. Students are growing up, taking responsibility and accepting that some people just use others. The point that nobody will get hired as an EMT with a conviction for drugs is well made, reminding young people to be careful of the choices they make. The New Adult novel genre can't help but have many elements in common, showing us a demographic group trapped between layers of childhood and full adulthood, trying to be themselves. TRUE is good reading for girls who want to find out who they are and who they should give their loyalties to in today's world.
Learn more about True
SUMMARY
When Rory Macintosh's roommates find out that their studious and shy friend has never been with a guy, they decide that, as an act of kindness they'll help her lose her virginity by hiring confident, tattooed bad boy Tyler Mann to do the job… unbeknownst to Rory.
Tyler has told Rory that he's not good enough for her. She's smart, doctor smart, while he's barely scraping by at his EMT program, hoping to pull his younger brothers out of the hell their druggy mother has left them in. But he can't seem to stay away from her, and even when Rory knows she should push him away, something about him makes it nearly impossible for her to resist—even though her heart is at stake
---
What do you think about this review?
Comments
No comments posted.

Registered users may leave comments.
Log in or register now!