"Running for her life, a young woman finally finds love and a place where she belongs.."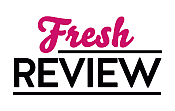 Reviewed by Kay Quintin
Posted May 21, 2013

Locke Jackman is single and childless but has spent most of his years raising his 6 younger siblings since their parents' deaths. A homebody, Locke is at loose ends with all his siblings finding their own lives away from home. His attraction to his sister Amanda's best friend is hot and heavy but Susie Packard doesn't have any of it. Surviving a physically abusive marriage Susie has changed her name and moved on in hiding from her ex. Commitment is what Susie can only dream about; never to trust another man.
Susie moved to Rancho del Cielo several years ago and Locke has been desperately in love since. The passionate hot response of their bodies keeps Locke hoping for more. His nest needs to be filled...and only by Susie! After finding herself pregnant by Locke, Susie is desperate to protect this child. Given the secrets of her past Susie knows she will need to run again to keep from the ex who wants her dead. Locke, however, will go to any lengths to keep her safe and his. Susie's secrets only make Locke more protective when she finally is forced to partially confide in him. The Jackman family is shocked at Susie's former life when a tragedy finally strikes and all is revealed. Totally committed, the family hangs together, as always, to support their brother and the woman he loves.
TRUST IN ME is a very suspenseful and heartbreaking tale full of terror of a young woman and her desperate need to have someone in her life. Suffering from a previous marriage has kept her on the move, running and never able to call any place her own. Your heart will grieve for this brave young and independent woman who is on the run for her life. Dee Tenorio has created a read that rivets you to your seat and keeps you reading until that very last page is turned. TRUST IN ME certainly captured my attention! This is my first read by this author but definitely not the last.
SUMMARY
Locke Jackman is single, childless…and he has a bad case of empty nest syndrome. For years, as he fought tooth and nail to keep his brothers and sisters together after his parents died, his entire life was focused on his responsibilities.
Now his siblings have all moved on with their lives, and there's no one around to distract him from his overpowering attraction to his sister's best friend. Their mutual desire is stunning…but then again, so are the secrets keeping them apart.
Susie Packard's nightmarish marriage taught her what happens when she gives in to her weakness for powerful men. Too bad the big, stoic frowner across the street—the one who sets her bells jangling just by breathing—has her in his sights.
Try as she might to keep her emotional distance, Locke is determinedly knocking down all her walls. But as much as she wants to be the woman he needs, she knows better than most—passion may have its rewards, but every secret has its price.
Warning: This book contains a hot, modern-day Viking seducing his way to the heart of his woman, a stubborn lingerie designer with a world of secrets and a very deep bathtub… Enjoy!
---
What do you think about this review?
Comments
No comments posted.

Registered users may leave comments.
Log in or register now!