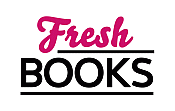 Great Summer reading - June releases
"Evasions, half-truths, and outright lies face a plane crash survivor as she tries to regain her life"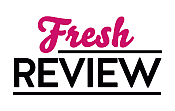 Reviewed by Lynn Cunningham
Posted May 18, 2013

Nell Slattery is one of two survivors of a plane crash that killed everyone else on board. When she wakes up in the hospital, she does not remember who she is or anything about the plane crash. She wakes up to find her husband, Peter, and her mother sitting at her bedside. Rory, her sister, also makes an appearance, as well as her friend, Samantha. These are the people that help her piece together the way her life used to be. However, it becomes evident quite quickly that there are plenty of evasions if not outright lies in what is being told to Nell.
It is Nell's discovery of the truth and her methods of going about doing this that make THE SONG REMAINS THE SAME such an engrossing and tantalizing story. As she charges through the facts that are shared with her, she realizes that people do change and that she has changed drastically through her experience. There will be hurt and rage along this path, but there will also be reunions and caring.
THE SONG REMAINS THE SAME takes a plot that may sound familiar and turns it into something unique and thought provoking. Allison Winn Scotch takes her readers on Nell's journey of self-discovery and lets us peek into her most personal moments as she starts to realize that things are not exactly the way that they have been portrayed to her. Since no one seems to be willing to tell her the total truth about her former life, she must go about it in her own way. What she finds along the way will change her in a very fundamental way.
THE SONG REMAINS THE SAME is a story to be reveled in as Nell moves along her path to the truth, both past and present. The emotions will carry you away and make you a part of Nell's search, her sorrows and her triumphs. Dig into THE SONG REMAINS THE SAME and you won't be able to put it down until you have reached that final page where everything comes together. The plot is a bit different, which only makes it that much better. If you want a book to become involved in, THE SONG REMAINS THE SAME is the one for you.
SUMMARY
She's a wife, a sister, a daughter…but she remembers nothing. Now she must ask herself who she is and choose which stories—and storytellers—to trust. One of only two survivors of a plane crash, Nell Slattery wakes up in the hospital with no memory of it, or who she is, or was. Now she must piece together both body and mind with the help of family and friends who have their own agendas. Although Nell can't remember all that came before, something just doesn't sit right with the versions of her history given by her mother, her sister, and her husband.

Desperate for a key to unlock her past, she filters through photos, art, music, and stories, hoping that something will jog her memory, and soon, in tiny bits and pieces, Nell starts remembering. . . .

From the New York Times bestselling author of Time of My Life comes a novel that asks: Who are we without our memories? How much of our future is defined by our past?
---
What do you think about this review?
Comments
No comments posted.

Registered users may leave comments.
Log in or register now!