"Having a "first time again" with her idol ends in everlasting love."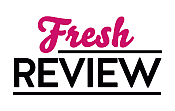 Reviewed by Kay Quintin
Posted April 17, 2013

Trey Christopher returns to Edna Falls, N.C. as a
recovering prescription drug addict which was caused by
the use of needed pain
killers from an injury. With a reputation of a stud in
school he was also discovered by the sports scouts and
recruited into the pros. Following a serious injury, he
comes home unable to play sports anymore and requiring
physical therapy only to be pulled over by a jealous cop
who
attended school with him and has a grudge to fulfill.
Needing to hire a housekeeper and personal assistant,
Baylee Westring fits the bill. Trey doesn't remember she
is
the younger school girl whose virginity he would have taken
if not for passing out from too much booze. Baylee knows
he
doesn't even remember her as she wasn't one of the popular
girls and he didn't even know her. The flame she still
holds for him makes her super cautious. Baylee believes
it's too good to be true when she has her " first time"
again with Trey and they end up in bed. She surprises Trey
that he is, in fact, her first! Feelings are getting
really
serious until Baylee's brother is blackmailed by the cop
into framing Trey, and Baylee who has refused his advances,
with drugs to get "even" with them both. Convincing Baylee
it was a setup and he hasn't lied to her about being
rehabilitated, as well as his feelings for her, is not to
be
an easy task.
This is book three in the Braddock Brotherhood
series.
Although the first I have had the pleasure of reading, I
can
assure you, certainly not the last. I thoroughly enjoyed
this story which is filled with nostalgia and full of
emotions. Barbara Meyers is a talented author composing a
unique plot with equally unique characters. THE FIRST TIME
AGAIN will leave
you with a good warm feeling to see justice and
vindication following for the lovers.
SUMMARY
Once Trey Christopher was the small-town golden boy. Now
he's just another burned-out, washed-up ex-quarterback with
a bum knee, a tarnished reputation, and a simple wish. To
be the kind of man he can face in the mirror.
Moving back home is a start, as is hiring a down-on-her-
luck local woman to help him out around his grandparents'
old homestead.
The last thing Baylee Westring wants is to clean house for
a high school crush who barely remembers her name, but
Trey's money will finally top off her get-out-of-
Hendersonville-forever escape fund.
Before she hits the road, though, Baylee's got something
for the man she still finds wildly attractive: the
virginity he almost—but not quite—took during a drunken
teenage party.
Neither is prepared for the emotional impact of that
encounter. But just when Baylee dares to believe in happy
ever after, an old enemy turns up to even the score. And
Trey finds his heart left in the red zone, with his last
chance for love ticking down to zero.
---
What do you think about this review?
Comments
No comments posted.

Registered users may leave comments.
Log in or register now!