"Suffering Empty Nest Syndrome...What Will Ginny Do Now?"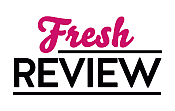 Reviewed by Sharon Salituro
Posted April 12, 2013

Jill Mansell is great. Because the story takes place in the UK, some of the phrases were a little different than what we would use in the states but, it was not confusing at all.
THINKING OF YOU revolves around Ginny Holland. Ginny is suffering though empty nest syndrome. Her daughter has just left to go to University. She is feeling very sorry for herself. Her best friend Carla tells her that she needs to get on with her life. Find a boyfriend, get a job, and get out more.
As the story goes on, we find Ginny doing things she would have never done before. We also learn of some of the things that her Daughter Jen is also going though. We also get to meet her ex-husband Gavin, who feels that single clubs are the best thing in the world. Ginny and Gavin's relationship is now as friends.
We also get to meet Finn, the first time Ginny meets him, he accuses her of shop lifting. The next time is when she applies for a job. Ginny has no idea that he owns the business that she applied at. There is a lot of humor that happens between these two.
Jill Mansell combines, humor, friendship, romance and betrayal smoothly. I have never had to go though an empty nest syndrome yet I found myself in Ginny's life. Wondering how I would feel if this had happened to me. Jill's style of writing reminds me of Nora Roberts and Fern Michaels. Two of my favorite authors.
I did not want to put THINKING OF YOU down, as I couldn't wait to find out what else was going to go wrong or right in Ginny's life. Jill Mansell keeps you wanting more of this story. It is very easy to get lost in the story, and as you read you will feel yourself pulled into the story, that is how smoothly Jill Mansell writes.
There are a few twists and turns that you do not see coming, and which leave me wanting to see a second book, so I can catch up with the lives of these wonderful characters. The UK has different phases than we in the states do, and now I want to try some out, and see who of my friends knows what I'm saying.
THINKING OF YOU is a great book, and I can't wait to read another one of Jill Mansell's books.
SUMMARY
When Ginny Holland's daughter heads off to university, Ginny is left with a severe case of empty nest syndrome. To make matters worse, the first gorgeous man she's laid eyes on in years has just accused her of shoplifting. So, in need of a bit of company, Ginny decides to advertise for a lodger, but what she gets is lovelorn Laurel. With Laurel comes her dangerously charming brother, Perry and the offer of a great new job, and things begin looking up...until Ginny realizes that her potential boss is all too familiar. Is it too late for Ginny to set things right after an anything but desirable first impression?
---
What do you think about this review?
Comments
No comments posted.

Registered users may leave comments.
Log in or register now!