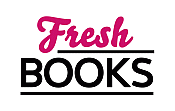 Sweet Reads in February
"A Mystery with secrets around every corner"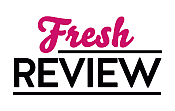 Reviewed by Lee Erin Berryhill
Posted March 26, 2013

Lucy is a chambermaid in seventeenth - century London. On a tragic night Lucy's repetitious days are interrupted when a loyal and kind servant is murdered. Lucy's brother is wrongly accused, and Lucy must do whatever she can to free him. Determined to find the killer, Lucy will venture into chaotic printers' shops, the plague - ridden streets of London, mysterious gypsy camps, and even to Newgate prison. Lucy will soon realize the killer is not lucking where she expects, and he may be closer than she thinks.
A MURDER AT ROSAMUND'S GATE is a historical fiction mystery must read. Susanna Calkins easily combines history, mystery, and even some romance into exciting, page turning adventure. Readers will find A MURDER AT ROSAMUND'S GATE hard to put down as they try to solve a mysterious murder along with Lucy. The characters are enduring, and readers will want justice for the murdered servant. Lucy is sweet and caring, and her sense of curiosity will take readers on a journey back in time to the dark, foul streets of a London long gone. The best part of A MURDER AT ROSAMUND'S GATE is that the reader will be learning about seventeenth - century London, while reading an entertaining tale of murder and love.
SUMMARY
In Susanna Calkins's atmospheric debut novel, a chambermaid must uncover a murderer in seventeenth-century plague-ridden London For Lucy Campion, a seventeenth-century English chambermaid serving in the household of the local magistrate, life is an endless repetition of polishing pewter, emptying chamber pots, and dealing with other household chores until a fellow servant is ruthlessly killed, and Lucy's brother is wrongly arrested for the crime. In a time where the accused are presumed guilty until proven innocent, lawyers aren't permitted to defend their clients, and—if the plague doesn't kill them first—public executions draw a large crowd of spectators, Lucy knows she may never see her brother alive again. Unless, that is, she can identify the true murderer. Determined to do just that, Lucy finds herself venturing out of her expected station and into raucous printers' shops, secretive gypsy camps, the foul streets of London, and even the bowels of Newgate prison on a trail that might lead her straight into the arms of the killer. In her debut novel, Susanna Calkins seamlessly blends historical detail, romance, and mystery into a moving and highly entertaining tale.
---
What do you think about this review?
Comments
No comments posted.

Registered users may leave comments.
Log in or register now!