"Beautifully romantic with a touch of mystery"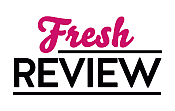 Reviewed by Elizabeth Crowley
Posted March 18, 2013

Lady Brenna's days are numbered. She must find a husband! Her parents have set their sights on the horrid Lord Chester Abbot and Brenna must marry. Desperate to find a husband, Brenna proposes marriage to the first man she can find. When it appears her coach is being robbed, Brenna does the unthinkable, she proposes marriage to a highway man. Only, Brenna is stunned to discover that the highwayman is none other than Lord Richard Ellerby, one of her father's closest friends.
When Ellerby returns Brenna to her home and then is sent to a courtesan school, she vows to find Richard Ellerby and make him pay in the ultimate way - by forcing him to marry her. When Brenna and Richard are face to face again, Brenna believes seducing Richard will not only result in a marriage but also winning Richard's heart. Only, Richard is a man with a dark past. Although his body fights the attraction to Brenna, he has made a vow to never give another woman his heart. When Brenna gets her wish and becomes a bride, Richard makes it perfectly clear that his marriage to Brenna is and will only ever be a marriage of convenience.
A CONVENIENT BRIDE will stun readers with it's intricately woven storylines. As Brenna begins to learn more about the past Richard tries so hard to keep secret, readers will become totally immersed in this haunting novel of heartbreaking secrets and the unquenchable desire to make a marriage of convenience into a marriage of true passion.
Cheryl Ann Smith surprises readers with a multilayered storyline. Beautifully romantic with a touch of mystery, A CONVENIENT BRIDE is a rare gem among historical romance novels.
SUMMARY
A headstrong beauty propositions an unlikely highwayman in this delightful regency historical romance.

On the hunt for his runaway sister, Lord Richard Ellerby stops a suspicious carriage at gunpoint and is shocked to be mistaken for a thieving highwayman. When the attractive woman inside makes him an offer to court her for pay, Richard refuses and sends her on her way. But the determined lady soon finds him again and proposes an even more outrageous offer: wedding her in a marriage of convenience.

Desperate to find love with a man of her own choosing, Lady Brenna Harrington will do anything to hold on to her freedom, even if it means propositioning a dangerous highwayman. If she can distract her father with a prospective husband who only wants to marry her for her fortune, Brenna will have time to do things her way. While her plan may be just crazy enough to work, her unsuitable suitor has other more pleasurable strategies in mind...
---
What do you think about this review?
Comments
No comments posted.

Registered users may leave comments.
Log in or register now!