Cheryl Ann Smith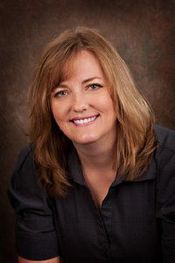 A fan of historical romance fiction, author Cheryl Ann Smith combines a love of history and all things English to create stories that link both passions. Her dream of publication came true this last July. Through her wonderful agent, Kevan Lyon, Cheryl made her first sale to Berkley Books. Her debut novel, the first in a sexy new Regency romance series, comes out April 5th, 2011. The School for Brides, is about a beautiful spinster who hides behind a dour disguise and rescues courtesans from their lonely fates.
Cheryl didn't always want to be a writer. Hooked by Kathleen Woodiwiss onto romance fiction, she loved to read every steamy novel she could get her hands on. Then one afternoon she got a crazy idea and decided to write her own book. It took over five years, a marriage, and the births of her children to finish the manuscript. It was a hundred pages too long and thin on plot, but she took immense satisfaction in her accomplishment.
Naively, she was sure the book would send agents and editors clambering to sign her. Well, they were less than enthusiastic. Thankfully, she stumbled onto RWA soon after and that book got filed away forever. Since then her plots have clearly improved and her page counts and writing time per book have been cut considerably.
Cheryl lives in Michigan with her family, two cats and a very hairy dog. She enjoys outdoor adventures and traveling, when she has the time, and hopes to make her first visit to England in the very near future.
Log In to see more information about Cheryl Ann Smith
Log in or register now!
Series
Books:
The Wife He Always Wanted, September 2013
Mass Market Paperback / e-Book
A Convenient Bride, January 2013
A School For Brides Romance
Paperback / e-Book
The Scarlet Bride, June 2012
Paperback / e-Book
The Accidental Courtesan, October 2011
School for Brides #2
Paperback
The School For Brides, April 2011
School for Brides #1
Mass Market Paperback