"The damned warriors of the mist continue their fight against an evil mage and his dark magic."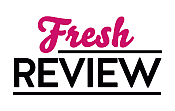 Reviewed by Rosie Bindra
Posted February 28, 2013

Romance Paranormal | Romance Historical
Called from his resting place deep within the river that the Gods condemned him and his friends to, Duncan is now tasked with finding out more about the dark magic which is plaguing Agathia, the land he and his four comrades have been summoned to save. Having arrived at the isolated abbey that is his destination, Duncan, who considers himself more scholar than warrior, finds he is more interested in the beautiful abbess there than the mysterious texts of dark magic that are purported to be kept hidden within the abbey walls. Honoring his duty to his friends and their cause though, Duncan knows he has to accomplish the task that's been set forth for him and return to them as soon as possible.
Lady Lavinia knows Duncan has secrets he's not sharing with her, which is only fair since she has a few of her own; such as her connection to Duke Keirthan, the evil mage who hopes to control all of Agathia with his dark magic. Wanting to trust Duncan with her secrets is a temptation Lavinia is finding hard to resist, almost as hard as resisting the irresistible warrior himself. With the duke hell-bent on capturing Lavinia to harvest her powers to increase his own, Lavinia must make a choice; attempt to outsmart the duke on her own and risk not only her life but the lives of the sisters at the abbey, or accept the help Duncan is offering her.
Alexis Morgan's books have always been a favorite of mine and things are no different with HER KNIGHT'S QUEST, the second book in the Warriors of the Mist series. Morgan has the gift of bringing her characters to life, both good and bad, and keeping you invested in them and their lives. Her secondary characters make as much of an impact on readers as do her primary ones. Having been spoiled by the first book, I have to say I missed not having all the warriors together and not knowing what's going on with all of them, but Morgan more than makes up for it by giving us a new character, Sigil, to wonder about. Though perfectly enjoyable on its own, I would recommend reading the first book in the series to get the full impact of what's going on and the importance of all the characters. With the warriors' fates still in question and this only being book two, HER KNIGHT'S QUEST leaves many questions unanswered, making the anticipation for book three that much more insatiable.
SUMMARY
They are cursed by the gods, and war is their salvation. Love is their deliverance.
For centuries, five legendary warriors have braved battles shoulder to shoulder. But now they must divide and conquer as lone champions against evil.
Duncan, a scholar at heart, is drawn to an isolated abbey rumored to hold the answers to countering the terror unleashed by Duke Keirthan. Inside the cloistered walls lies the hidden collection of forbidden lore on dark magic. But the real key to the salvation Duncan seeks-both for the people of Agathia and his soul-is the abbess herself, Lady Lavinia. Hunted by the duke, who seeks to harvest her powers, Lavinia knows Duncan wants to help her. But can she trust the tortured warrior with her secrets?
In the end, it is only by joining forces that they can save not only those they are sworn to protect but each other.
---
What do you think about this review?
Comments
No comments posted.

Registered users may leave comments.
Log in or register now!