"Romantic Suspense with a dark, gritty edge..."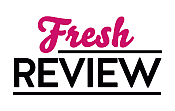 Reviewed by Rachel Williams
Posted February 23, 2013

Luke Dubois is part of an elite group of mercenaries who are called in to help the DEA after one of their agents goes missing while working undercover at a strip club. Mafia lynchpin Vince runs the strip club for the mob, which is a front for money laundering and drug running. The DEA agent had been sent in to gather intel and to thwart an upcoming major drug deal. While the rest of his team of operatives oversee the activities of the club from the outside, Luke spends his nights inside the club trying to gather information on the missing DEA agent.
Olivia Taylor is a woman with problems. She is a law school student, and has a mother stricken with cancer. She is working at the club to pay her tuition and the expenses of her mother's treatment. She has caught the eye of her boss, who has become enamored with her. After an incident in which she kills a would-be rapist in self defense, he has his goons dispose of the body; and now feels that Olivia 'owes' him. All Olivia wants to do is make enough money to pay her bills and take care of her mother; now she finds herself under the thumb of an obsessed mob boss, and trapped in an unwanted relationship with him. She's trying to save up enough money so that she and her mom can get away from Vince; but he is having her watched and followed by his men.
After spending night after night watching Olivia strip, Luke has developed an attraction to her. When he follows her while she's away from the club, he finds out how she's trapped by Vince. He talks to his team, and they make a deal with Olivia to help them get information on the DEA agent they've been looking for. In return, they will help Olivia and her mother escape from Vince. With all the close contact between them, it's not long before sparks begin to fly between Luke and Olivia. After some important intel is passed on to the team about the missing DEA agent, they prepare to take down Vince's drug operation themselves.
There are several quite interesting sub-stories. There was the plight of the other strippers being addicted to drugs, and forced to work private parties while performing sexual favors. Abby's friend Isabel is back from the first story Killer Instincts, and she and team member Trevor began to form a tentative relationship. There was a lot of attention paid to some of the other members of Luke's team. Sully and Derek especially are screaming for a story of their own.
MIDNIGHT ALIAS is a very good story, and a highly enjoyable read. The plot is exciting and full of action; and it contains a nice, well-developed romance. MIDNIGHT ALIAS is a romantic suspense with a dark, gritty edge, and is an exciting and exhilarating read. This is the second book in the Killer Instincts series.
Reviewed by -- Naysa Gallups
SUMMARY
She's smart, seductive, and in way over her head.
He's her only way out.
An undercover DEA agent has gone off the radar. Suspecting an internal mole, the government needs Luke Dubois and his elite team of operatives to recover their man, and the New Orleans native thinks he's found his way inside the dark underbelly of Manhattan: Olivia Taylor, the girlfriend of a mob boss and the sexiest woman he's ever laid eyes on. His new mission objective? Get past Olivia's defenses and convince her to take a chance—on him.

All Olivia wanted was to finish law school and live a normal life, but that dream was shattered when one dangerous night put her deeply in a mobster's debt. Now Luke and his team will help her escape—in exchange for intel on the missing agent. But Olivia doesn't anticipate her intense attraction to the reckless Louisiana charmer or that she'll be forced to risk everything—including her heart.
---
What do you think about this review?
Comments
No comments posted.

Registered users may leave comments.
Log in or register now!