"A Ghostly Love Story"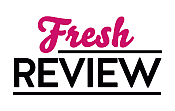 Reviewed by Susan Dyer
Posted February 21, 2013

Romance Paranormal | Romance Contemporary
SEEING IS BELIEVING is a very quick read. It is the story of Piper Tucker. She has a special gift. She sees ghosts!  Piper has always been special even as a child.  Piper's father Danny didn't even know she existed until her worthless step father dropped her off in  Danny's driveway when she was just eight years old.
One day while she is babysitting her cousins, in walks Brady Stritmeyer. Piper has had a crush on him since she was eight years old and he was fifteen.  He left Cuttersville years ago and never looked back.  Piper is embarrassed to realize that her feelings haven't changed for Brady.  He looks real good and much to their mutual surprise they wind up in the same bed! Now this is where the book gets really interesting and funny. 
Everyone in their small town knows everyone else's business and it doesn't take long for the word to get out that they have something going on.  No one thinks Brady is good enough for Piper.  She is special and deserves someone better. Someone who will stay with her and give her everything she wants and desires.  She doesn't care what they are saying and knows that  Brady will be going back to Chicago before long.  She doesn't care. She likes the way he makes her feel and she loves being with him. 
The ghosts Piper sees are really starting to get to her. One in particular named Rachel. She died one hundred and fifty years ago.  She was thought to have killed her fiancé who's name was Brady also.  Supposedly, she walked in on him and the house maid in a compromising position and in a fit of jealous rage, beat him with a candle stick in the head. She died later in an insane asylum.  Rachel has been making her presence known to Piper and it is starting to get on Piper's  nerves. Piper  wants to help Brady figure it why he shares the exact name as Rachel's dead finance.  She tries to talk to Rachel but the ghost has never spoken to her before and doesn't now.
I don't know how I never read any of Erin McCarthy's  books before now, but, I really enjoyed SEEING IS BELIEVING. It is a really awesome love story with a bit of paranormal thrown in.  I found myself cheering for Piper and Brady and hoping they  could work things out. I'm really looking forward to reading more by Erin. 
SUMMARY
Cuttersville, Ohio is full of ghosts, and they all want Piper Tucker's help.
One guy in town just wants Piper.
Ever since Piper Tucker was young she wanted to be like everyone else, but her uncanny ability to see ghosts always put her on the other side of normal. And the apparitions are showing up now more than ever, desperately seeking help. But what can she possibly do for them? They've already been dead for years. Besides, she has a personal concern of her own right now. A real flesh and blood concern—named Brady.
He's Piper's childhood crush, and no sooner is he back in town than sparks start giving off heat. For Brady, it's hard not to notice the sexy young woman Piper's become, or forget the special gift she had as a girl. And right now it could come in handy, because a long-forgotten murder has been keeping a restless spirit from finding peace. All Piper and Brady have to do is solve the crime to put the specter to rest. But the passion brewing between them is just as restless, and could prove twice as dangerous.
---
What do you think about this review?
Comments
No comments posted.

Registered users may leave comments.
Log in or register now!