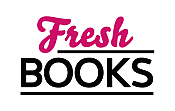 November's best reads...
"One of Ms. Laurenston's most entertaining books to date."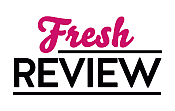 Reviewed by Maria Munoz
Posted February 16, 2013

Read some of my earlier reviews and it's clear that I'm a Shelly Laurenston super-fan. I have loved all of her books and have read each one multiple times. They are my literary equivalent of a security blanket; they are the books I read when I want something warm, comforting, and familiar. In her latest book, WOLF WITH BENEFITS, Ms. Laurenston has given me words that capture the basis of my affinity for her shifter word. Ricky Lee Reed, patient and powerful wolf shifter, espouses the philosophy that "if you wait long enough...the entertainment often comes to you." That's how I feel about Shelly Laurentson's books. Though a year between books sometimes seems interminable, I can be patient because I am certain the entertainment is coming my way in the form of out-of-control shifters, hot and heavy romance, and animalistic ferocity.
WOLF WITH BENEFITS is one of Ms. Laurenston's most entertaining books to date. I absolutely adored the romance between Ricky Lee, member of the Smith pack and "one of the Reed boys," and Toni Jean-Louis Parker. Toni, the oldest daughter of a family of jackal shifters (we met her parents in When He Was Bad), keeps her genius siblings organized and out of jail. She has kept the house in a state of controlled chaos for years. Now she's feels torn between wanting a life of her own and caring for her family. Ricky is just the man to help her find the calm in the midst of the storm, take some steps to build a career of her own, and risk trusting a man who knows the importance of family. Being a security expert, he also comes in handy when an unexpected threat endangers the Jean-Louis Parker siblings.
This latest book in the Pride series brings back some old friends and introduces some new favorites. The Jean-Louis Parker siblings are scary, narcissistic, brilliant, charming, and funny. Needless to say, I loved them and hope to see them again. We also meet Toni's best friend Olivia Kowalski whose animal nature keeps everyone guessing. When her shifter form was finally revealed it all made perfect sense, I thoroughly enjoyed trying to guess her animal nature. While WOLF WITH BENEFITS is less violent and sexual than some of the earlier books it is definitely one of the funniest books in the series so far. I can't wait to see what's next!!
SUMMARY
There's nothing like a good–'ol–boy wolf. And ace security expert Ricky Lee Reed serves, seduces, and protects with all the right moves...
Sure, Toni Jean–Louis Parker has to be the responsible oldest sister to a crazy–brilliant clan of jackal siblings. But now she's cutting loose for some hot, sweaty, no–commitments fun—and the sexy, slow–talking, swift–moving predator assigned to keep her family safe is just the right thing to shapeshift her love life into overdrive. Trouble is, he's starting to get all obsessive wolf on her every time he looks in her direction...
Getting serious about anyone isn't in Ricky Lee Reed's plans. Hell, even now he doesn't really have a plan—outside of catching whomever is threatening this dangerously brilliant family. But the more he gets of Toni, the more he's howling for her. And whatever it takes to convince her what they have is everything, well, this wily wolf is down for the sizzling chase...
---
What do you think about this review?
Comments
No comments posted.

Registered users may leave comments.
Log in or register now!