"She must decide ... the cold life she knew or his love"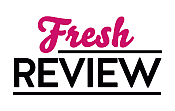 Reviewed by Annetta Sweetko
Posted February 9, 2013

In DREAM SHADOW Grace has lived the life of a military operative since she was in her teens. She knows no other life. She's a psychic tracker with a flawless record but she knows little about anything else.
Sheriff Brice Campbell wasn't optimistic about psychics but he had heard of her success and he needed help. The former ranger pulled strings to get her to his county to search for a little girl who was kidnapped. It doesn't take long for Brice to be very intrigued by the prickly hands off woman who for some reason turns him on like no one else.
Major Jason Jacobs has been with Grace forever and even he didn't like the way she was treated but until she fought back there was nothing he could do. He was military to the bone. But this military man was about to meet his match in Beth, a retired general's daughter who discovers she has seen something that could get her killed.
The child is found rather easily but something is wrong. A blanket is found in the cabin and it doesn't belong to that little girl, nor is any other child missing. And what about the hatred that she felt emanating from the area? That was the least of the emotions she felt now that she had met the sheriff. Should she give into those feelings, but what could come of that? She's be dragged to the next job without as much as a thought to what she wanted from her life. They had taken away her name and given her nothing but protection from outside sources that would use her abilities... but were they much better?
DREAM SHADOW is fantastic! There are a number of reasons to read this book and anyone of any genre would be intrigued. You have the military men, a hot sheriff, the growth of a woman who hadn't really been allowed to live, the evil of greed and an explosive ending. There is also the very interesting added bonus of a second romance between the Major and Beth. Author Mary Wine has been put on my must read list and I'm sure others will find her stories just as intriguing as I did.
SUMMARY
Sheriff Brice Campbell never met a psychic worth a dime. Until Grace. She's the real deal, an Army psychic tracker with a flawless record for finding her target. And somewhere behind her bristling defenses is a woman he's determined to coax out into the light of day.
Grace's legendary ability to keep her emotions walled off from her gift is the key to her success. Unfocused equals unproductive. Only this time, her target is a child that's gone missing. Worse, an unexpected attraction to Brice is messing with her concentration, big time.
Desire sends them both up in a firestorm of passion, which only makes it painfully clear that the Army's secret weapon has one embarrassing flaw. In matters of the heart, she's a rank amateur.
Brice is more than willing to help her navigate these unfamiliar waters, but bringing her heart out of the shadows exposes her to danger neither saw coming. And from which no army can save her.
Warning: Contains a small-town sheriff who isn't going to let a few emotional walls get in his way, and a woman who can't help but let him take hers down, brick by brick. Show more Show less
---
What do you think about this review?
Comments
No comments posted.

Registered users may leave comments.
Log in or register now!